2 Sep
Hard to Believe Researchers' 5-Year Online & Mobile Gambling Forecast
Accessible for the last two decades, online gambling has become an enormous industry throughout the world. The advancement of modern technology has led many bettors to transition from traditional online to mobile gambling, and according to one respected research firm, as many as 1 in 10 will be wagering over the internet by 2019.
UK-based Juniper Research focuses its resources on the exploration of the online betting market, providing in-depth studies that assist companies, stock brokers and other parties vested in the industry with crucial, forward-looking data.
Juniper's latest report, entitled 'Mobile and Online Gambling: Casinos, Lotteries & Betting 2015-2020', shed light on the impending growth of the global market. But just how reliable are their predictions?
The report estimates that, four years from now, 1 in 10 adults will have gambled over the internet in one form or another, either by logging on from a home desktop or laptop computer, or from a mobile device or tablet. Predicting 10% of the global population will participate in online and/or mobile gambling is a bold statement, indeed.
Is Juniper Overestimating its Global Market Forecast?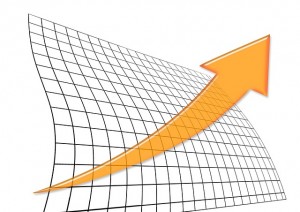 At present, there are approximately 7.3 billion people living on Earth. Even if we subtract a fourth of that as children and adult youths who won't yet be old enough to gamble (which is an overestimation in itself), that would mean 547,500,000 people will be wagering over the internet in some capacity by 2019.
Let's also consider the fact that about one-third of the global population (2.5 billion) is located in China and India. These are regions where online access is still highly limited. Furthermore, online gambling isn't even legal in China or India (outside of Sikkim), although international websites can still be accessed by those who choose to ignore the law.
In the US, regulation of iGaming has moved at a snail's-pace, although a few states like California, New York and Pennsylvania are projected to have legalized the activity by 2019. Even so, online and mobile gambling would have to see an enormous increase in participation by adult residents of the US, UK, Canada, France, Italy, Spain and other regions for Juniper's estimates to be anywhere close to accurate.
Positive Factors Supporting Juniper's Estimation
"Gambling is a pastime for millions around the world," reads the report from Juniper. "In today's market there is an ever-growing trend towards the proliferation of gambling activities through mobile and online channels."
There's no arguing with that logic. Between 2005 and 2010, it was estimated that the online/mobile gambling industry experienced an increase in revenue from $13.8 billion to $30.3 billion, jumping up to $41.4 billion this year.
Fifteen years ago, very few individuals were willing to use any form of financial services over the world wide web. In 2000, the US saw just $27 billion spent in retail purchases online. That number rose nearly 1200% by 2015, up to $319 billion in the US alone.
According to another study, the Mobility Report by Ericsson, the use of smartphones will rise from the current 2.6 billion subscribed users to 6.1 billion in 2020.
If, as some analysts have predicted, online and mobile gambling were to be regulated across many more US states and other regions of the world, combined with the proliferation of mobile devices, it is possible that Juniper's estimation could come closer to the mark than we might think.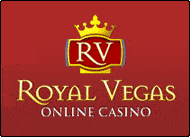 Royal Vegas Canada has been our editor's #1 pick for three consecutive years ! Great compatibility of course (iphones, mobiles and tablets) but also an exciting range of games and promotions. Excellent support teams and quick cashouts… What else to ask for ?