10 Sep
Mobile Gaming Soars in 2015 with Plenty of Room for Continued Growth
For years, industry analysts have predicted that mobile gaming will rise above more traditional desktop/laptop computer games. With the prevalence of smartphones and tablets, that theory is proving to be true as software developers are reporting record revenues, and experts believe the market has plenty of room for continued growth.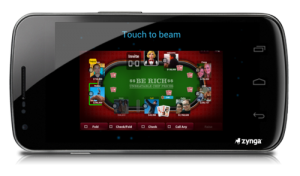 There are two basic types of mobile gaming on the market today. There are social gaming apps with in-game purchases available, and then there are real-money gambling apps, which include things like casino slots, tables games and poker that pay out real cash winnings.
Social gaming has seen the largest growth rate in the last financial quarter, and has had a significant impact on the receding revenue at live casinos. Caesars Interactive Entertainment, for example, provides a social gaming experience for mobile users that offers no real-money prizes to players, yet is bringing in millions of dollars' worth of revenue based on in-app purchases alone.
A few years ago, the idea of users purchasing virtual items within a casino app that held no potential for delivering cash prizes seemed ridiculous. In reality, these mobile gaming options have become incredibly lucrative, with the market being worth nearly $2.7 billion.
The situation could easily be compared to console video games, like those available for PlayStation and Xbox. These games cost, on average, USD $60 a piece. Gamers expect no remuneration for their purchase outside of sheer entertainment.
Social gaming apps are similar. While they cost nothing to play, putting money into them can heighten the player's experience, and that's clearly become something many users are willing to pay for.
Caesars Interactive Entertainment provides both social gaming and real-money mobile gambling, and is reaping the rewards. The company reported a 28.8% increase in Q2-2015 revenue compared the Q2-2014, harvesting $188.2 million. That figure relates to a profit of $39.2 million, as opposed to the $1.8 million Caesars Interactive lost in the same quarter last year.
Zynga, which delivers a massive suite of social and free-play casino gaming apps like Zynga Poker, reported a 30% increase to $199 million this quarter. Overall, Zynga saw its web gaming purchases (computer-based) fall 31% to $59 million, but the company more than made up for it with a 30% boost in mobile gaming sales worth $176.6 million.
Zynga Poker accounted for the largest portion of the company's revenue at 18%. The brand's latest social casino slot releases, Hit it Rich! and Wizard of Oz, generated 16% and 10% of Zynga's in-app purchases respectively.
Mobile Gaming Growth will Continue
Market analysts see no reason why the mobile gaming industry won't continue to see exceptional growth in the future. Smartphones and tablets are still making their way into the households of millions of new users, and application developers show no sign of slowing the development of new games.
Moreover, payment methods on mobile devices are more secure, and subsequently more trusted by users. Technological advancements in networks, combined with single-touch payments, are giving mobile gamers a quick and convenient way to pay and play their favorite apps with virtually no interruption.
Add in the fact that more technology is on the way—like Microgaming's announced intentions to convert its most popular online casino games for use on Samsung's Galaxy Gear 2 Smartwatch—and the proliferation of new and innovative gaming methods are projected to invigorate the market for years to come.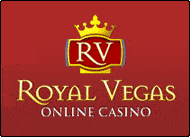 Royal Vegas Canada has been our editor's #1 pick for three consecutive years ! Great compatibility of course (iphones, mobiles and tablets) but also an exciting range of games and promotions. Excellent support teams and quick cashouts… What else to ask for ?
(Remember to gamble responsibly)