14 Sep
CGA says it's Time to for Online Sports Betting Reform in Canada
If you live in Canada and you want to bet on sports, there are no laws in place to stop you, but you may have a few options to choose from. Those residing in provinces like Ontario where sports wagers are legal can take advantage of regulated sports lottery products. On the other hand, every Canadian has the option to visit offshore online betting sites, which are not exactly legal, but not illegal either.
The average law-abiding citizen might opt for the first option. However, there are some discernable advantages to taking your bets overseas via the virtual realm of the world wide web, and it seems that the majority of online sports betting enthusiasts in Canada are taking that route.
The federal Criminal Code of Canada states that sports gambling may be authorized by individual provinces at their own discretion, but certain restrictions are invoked. One such stipulation says that punters cannot place a wager on the outcome of a single sporting event. Instead, they must place a bet on the outcome of at least three games—generally known as a parlay—and must win all three of those games in order to receive a payout.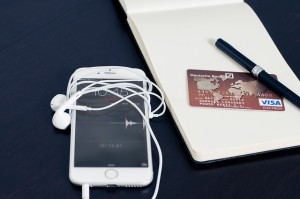 Online sports betting sites are much more lenient. In fact, offshore operators tend to offer a much wider array of betting options, and customers can choose as few, or as many, contests to wager on as they like.
With offshore betting sites delivering much more affable rules, not to mention a wider range of promotions than Canada's provincially-run operators can provide, it's little wonder that so many bettors are choosing offshore sportsbooks to place their bets.
Paul Burns, Vice President of the Canadian Gaming Association, expressed his discontent with the current gambling laws. "Because of the Internet, sports betting is a global business," said Burns, who went on to describe just how much money the country is losing due to its superior competitors overseas.
Burns said that Canadians wager approximately $500 million per year on provincial sports lottery products, but that figure is dwarfed by the estimated $4 billion being spent at offshore internet sportsbooks.
While that $500 million is being taxed and redistributed for community projects, the $4 billion is simply being syphoned overseas.
Burns said that gaming operators in Canada would much rather see reform of the current gambling laws that would allow them to compete on a level playing field, while providing customers with the safety and security of Canadian standards, rather than being subject to oft-times poor regulation of offshore operations.
"Why not allow for Canadian operators to fight for some of that money to allow the benefits to stay in Canada?" posed Burns.
In 2012, the House of Commons passed legislation that would reform the current laws to allow single-game wagers in Canada, but the bill soon stalled in the Senate.
Burns said many Senators were opposed to gambling reform as it would make it easier for citizens to gamble. But because online sports betting is so readily available at offshore sites, Burns said "I don't know how much easier it can get than clicking on your Internet browser."
To those who fear the proliferation of problem gambling, Burns said, "People may have problems with sports wagering today but when they're betting with people who don't take the responsibility seriously like Canadian gaming operators do, then we just don't know."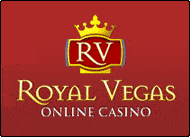 Royal Vegas Canada has been our editor's #1 pick for three consecutive years ! Great compatibility of course (iphones, mobiles and tablets) but also an exciting range of games and promotions. Excellent support teams and quick cashouts… What else to ask for ?
(Remember to gamble responsibly)