16 Sep
Buddhist Monk Accused of Embezzling $150k from Temple to feed Gambling Addiction
Khang Le, a Buddhist monk who practices equanimity at the Vietnamese Buddhist Association of Lafayette, Louisiana, isn't your average monastic figurehead, despite customary appearances. According to authorities who have been investigating Mr. Le for the last year, he has embezzled $150,000 from his temple, most of which—if not all—he lost to a prognostic gambling addiction.
For months on end, federal agents have been compiling evidence against the Buddhist monk, but were unable to pinpoint his location. They finally managed to track down Mr. Le when they learned he would be traveling on connecting flights, with a stopover in New York.
As expected, federal agents were able to apprehend the suspect last Saturday as Mr. Le debarked from a flight at LaGuardia Airport. He'd just flown in from Dallas and was preparing to board another flight to Canada, where reports state he was supposed to purchase a used car.
At his arraignment hearing on Monday, the monk appeared in Brooklyn federal court, donning the saffron robes of his religious order. Although a decision was not yet handed down, it is expected that Khang Le will be transported back to his home state of Louisiana to face charges of embezzlement.
Court documents stated that Mr. Le told investigators last year that his gambling addiction started back in 2011. Infatuated with the game of blackjack, he began secretly visiting the L'Auberge Casino in Lake Charles, LA, but quickly found himself incapable of financing his habit on the meager $1,000 per month his temple provided.
By 2012, Mr. Le, the highest ranking member of the Vietnamese Buddhist Association of Lafayette, was initiating large-scale withdrawals from the temple's bank account. According to court papers, Le admitted last year that he "would spend between $5,000 and $10,000 every two or three days at the casino playing blackjack."
Authorities said that, "Le admitted to having a gambling problem and admitted that he was utilizing Temple funds to gamble." The Buddhist monk described to them his ventures to the Lake Charles casino, saying he always traveled alone, and would seek out the darkest and quietest corners of the casino to veil his disgraceful behavior.
The court files state that Le claimed to have returned some of the stolen funds to the temple on several occasions when he had won.
Records indicate that, between 2012 and 2015, Khang Le withdrew a total of $374,789 from his personal account, as well as the temple's bank account via ATM withdrawals derived from the casino, or other ATMS on days he visited the casino. Information regarding any possible deposits was not made available.
The monk also told authorities last year that, being their practical leader, his congregates never once suspected that he might be embezzling funds, or that he might have a gambling addiction – something he was certain they would never have approved of, had they known.
In a statement to the New York Post on the day of Le's arrest, his attorney, Donald Mayeaux, said, "He's a good man," and expressed his hope that Mr. Le "will be able to come back" to Louisiana to face the charges.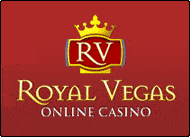 Royal Vegas Canada has been our editor's #1 pick for three consecutive years ! Great compatibility of course (iphones, mobiles and tablets) but also an exciting range of games and promotions. Excellent support teams and quick cashouts… What else to ask for ?
(Remember to gamble responsibly)