21 Sep
PwC conducting Online Gambling Study to better Promote Responsibility
For years, researchers have studied various aspects of the online gambling industry, delivering data and statistics geared towards the betterment of legal markets around the world. A new study has been commissioned by the UK's Remote Gambling Trust (RGT), which will see PricewaterhouseCoopers (PwC) investigating ways to increase the social responsibility in regulated markets.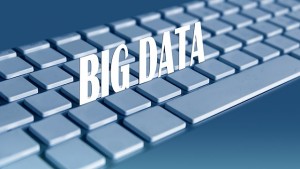 Harm minimisation has long been a concern for regulators, who are keen on the idea of capitalizing on the profit margins that come with internet gaming, but at the same time are tasked with reducing the rate of problem gambling. RGT is hoping to follow up on that goal with the upcoming research data.
To ensure the most accurate results, RGT commissioned PwC to undertake an extensive, dual-phase study that will encompass 18 months of research. The report is meant to expand on a previous analysis published by RGT in December 2014.
The first phase of the study will see PwC working hand in hand with the Responsible Gaming Council in Canada to gather information from remote gambling operators who've agreed to participate in the program. These operators will give PwC insight into the measures currently being taken to minimize harm from online gambling.
Phase two of the study will delve further into the matter by analyzing data and exploring new control systems. The intended outcome is to provide RTG with recommendations of practical solutions to ameliorate harm minimisation in the UK's online gambling industry.
RTG first began seeking out suitable consulting firms in March of this year, carefully selecting from a handful of highly experienced research firms with expertise in the area of online gambling. PwC finally received the nod, and is now set to begin the rigorously 18 month research process.
PwC, which has roots dating back to 1854 when the original company was founded in London by William Cooper, is one of the most respected analytical data and consulting firms in the world. The company focuses its resources on commercial markets, gaining the ultimate respect of regional governments by upholding a philosophy based on doing "the right thing for our clients, our people and our communities."
"RGT is committed to commissioning research not only to understand player behaviour but to improve processes in the industry to mitigate gambling-related harm," said RTG's Chief Executive Officer, Marc Etches.
"We have completed an extensive tender process and have emerged with research partners of the highest caliber. Between them," explained Etches, "PwC and the Responsible Gambling Council have an extensive understanding of the gambling industry and issues of social impact and I am confident that this work will make a valuable contribution to efforts to minimise gambling-related harm in the remote sector."
David Trunkfield, a Partner in PwC appointed as the Leader of Hospitality and Leisure in 2013 with expertise in the gaming sector, expressed his enthusiasm going into the new project. "We're delighted to be working with the RGT on this important question as doing the right thing for society is central to PwC's purpose.
"By combining our leading data analytics practice and betting & gaming teams, we'll be using a data led approach to come up with practical recommendations to improve the identification and mitigation of gaming-related harm."
In closing, Trunkfield said, "We're looking forward to working closely with the RGT and remote gaming industry over the next 18 months."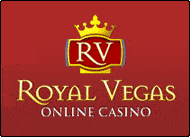 Royal Vegas Canada has been our editor's #1 pick for three consecutive years ! Great compatibility of course (iphones, mobiles and tablets) but also an exciting range of games and promotions. Excellent support teams and quick cashouts… What else to ask for ?
(Remember to gamble responsibly)