23 Sep
Rumors say a 'Water Resistance' iPad Air 3 could launch in Spring 2016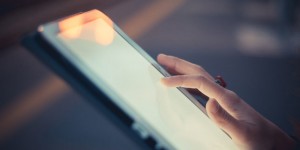 When Apple held its latest product release expo earlier this month, the expectations of consumers were sky-high. They weren't disappointed, either, as the company debuted its newest iPad Pro and iPad Mini 4. While both were greatly appreciated additions to the Apple product line-up, it left many wondering one simple question – where is the iPad Air 3?
The delayed introduction of an iPad Air 3 has raised a number of speculations, which aren't too hard to deduce when you consider the market potential of tri-fold launches and limited bodies for production. But some are wondering if developers of the new tablet are taking a bit longer in an effort to integrate more sophisticated technologies into the 3rd-gen iPad Air.
iPad Air 3 – What's Taking So Long?
Apple just released two brand new tablet devices that are making huge waves among mobile consumers. The iPad Pro is the largest tablet Apple has ever released onto the market, and the iPad Mini 4 is extremely popular among consumers who are looking for something more portable.
Would it really make sense to unleash three new Apple tablets at the same time? The obvious answer is, "No." Apple already has millions of purchasers lined up for the first two products. Introducing a third would likely take away sales from the first two, rather than generating an additional swarm of buyers.
For that reason alone, it only makes sense for Apple to hold off on introducing the iPad Air 3, but other factors could also be coming into play. For starters, the production lines only have so many people to mass produce these devices, and dividing them into three groups would just hinder the production pace of all three new Apple tablets.
Secondly, and more speculative in nature, is the possibility that the developer is hoping to integrate newer technology into the iPad Air 3. Since there have been no reports from Apple, or leaks from 'trusted sources', analysts can only predict what the future might hold, but these are some of the most common specs the impending tablet is said to feature.
Rumored Specs for Apple iPad Air 3
Speculative reports indicate that the iPad Air 3 will be much more powerful than any of its predecessors, including the recently launched iPad Pro. It is believed to be equipped with a stunning, high-resolution 4K display, and may actually be designed as a water resistant tablet.
Word around the water cooler says the new tablet will feature a 9.7" screen, making it slightly larger than the 9.4" screens of the iPad Air and iPad Air 2, with a resolution of 4096 x 2160 at 401ppi. An AX9 processor is expected, with iOS9 installed out of box. Storage options may come in sizes of 16GB, 64GB and 128GB, mirroring that of the previous iPad Air 2.
These are just rumors, of course, but the buzz surrounding the speculation of specs for Apple's iPad Air 3 is already causing a stir among consumers, who have been quick to throw their two cents into the pile of suggested features. Among the most common requests are a newer, more powerful processor, a lighter/thinner build, and (in direct contrast to that last appeal), a larger screen comparable to the iPad Pro.
One last rumor that fans of Apple tablets may appreciate more than anything is the belief that the iPad Air 3 will launch as early as Spring 2016.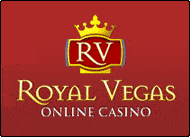 Royal Vegas Canada has been our editor's #1 pick for three consecutive years ! Great compatibility of course (iphones, mobiles and tablets) but also an exciting range of games and promotions. Excellent support teams and quick cashouts… What else to ask for ?
(Remember to gamble responsibly)