30 Sep
Theory of Superstition surrounding (Un)Lucky 13 as Mega Moolah approaches $13 Million
Most winners will tell you striking a big win on the slot machines is all about luck. In fact, many slot fanatics will carry lucky trinkets with them when they play—much like those long-haired Treasure Trolls bingo zealots have become so well known for surrounding themselves with. But if faced with a chance to win a $13 million progressive jackpot, as Microgaming's Mega Moolah is near to reaching, would superstition of the unlucky number keep you away?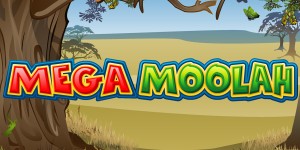 Amazingly, the Mega Moolah progressive jackpot has continued to grow well beyond its previous record size. The headlines were screaming when the prize exceeded the $10,000,000 mark in August, and resurfaced as it surpassed $11 million less than two weeks later. Now, the jackpot is nearing $13 million (about $12.8mm now), and it raises a very interesting question.
Are you superstitious enough to avoid playing a slot machine with a $13 million jackpot?Oor would you give it all you've got, knowing it's destined to strike soon?
Personally, I have no aversion to winning $13 million, and I don't suspect too many of you would either. Then again, I've met some incredibly superstitious people in my days—my father for one—that might actually discontinue playing any of the five linked Mega Moolah slots, simply because of its "unlucky" prize number.
To test the theory, I took to social media to ask what some of my close friends and family would do faced with this situation. Don't worry; I won't use any real names.
Within just a few minutes, I received 14 responses (wouldn't it be hilarious if it was 13?). The first three offered similar sentiments, exclaiming that they would take no issue with accepting such an immense jackpot.
The next respondent was a bit more timid, but said it wouldn't stop them from trying. "I would go for it and gladly receive the $13 million if I won, but I would donate $1 million off the top to charity before spending any of it!"
I found that to be a most interesting concept. By donating the first million off the top, this person effectively (psychologically) relives himself of all superstitious anxiety, accepting only a $12 million jackpot for their own use.
Responses 5 – 11 were also similar in nature, each proclaiming their willingness to spin the reels without apprehension. "Millions are millions! I'll take however many I can get lol," jested one.
The next commenter did not agree with playing the slot, but not for the reason you might expect. "If there's $13 million to be won, I'm sure there are at least 13 million trying to win it. The odds are simply too far gone to waste my money," he said.
The following response was an interesting one. Noting that she was the thirteenth respondent, she said, "Wow, this is the 13th reply to a question about being too superstitious of the number 13 to win 13 million dollars. No way, I'm out! Hahaha".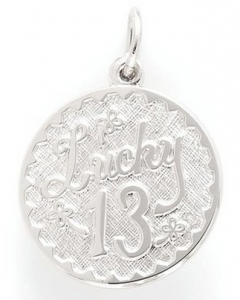 The final reply to my inquiry was one of absolute positivity, "Lucky 13", she posted. "It's a saying in gambling."
That intrigued me, because I had never heard of this saying, so I did a bit more research and found out that she was right. As it turns out, there are some very superstitious gamblers out there who will wear jewelry—most commonly a charm bracelet—with a charm of the number 13 on it (as well as a shamrock, horseshoe, rabbit, etc.). The theory is that the "lucky 13" will reverse a gamblers bad luck.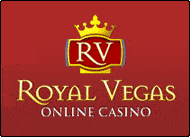 Royal Vegas Canada has been our editor's #1 pick for three consecutive years ! Great compatibility of course (iphones, mobiles and tablets) but also an exciting range of games and promotions. Excellent support teams and quick cashouts… What else to ask for ?
(Remember to gamble responsibly)