12 Oct
South Korea's KakaoTalk denies Rumors of upcoming Mobile Casino Games
Mobile casino gambling may be big business in other parts of the world, but in direct contrast to rumors, South Korea won't become one of them anytime soon. It was recently speculated that the makers of KakaoTalk were looking to integrate mobile casino games onto the platform, but the company has denied those claims.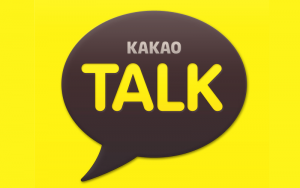 Daum Kakao Corp is the owner and creator of KakaoTalk, the most popular mobile messaging service in South Korea. Not too long ago, word around the water cooler was that the company was strategizing a plan to spread its wings into the mobile gambling business by releasing a collection of casino apps for KakaoTalk users. According to the company, those rumors are unfounded.
"Daum Kakao is not considering adopting casino content in the gaming platform," read a statement from the mobile technology corporation in mid-September.
Previously, it had been conjectured that Daum Kakao was looking to integrate mobile gambling content onto its entertainment platform, linked to the popular KakaoTalk messaging app. Those rumors were born from genuine information regarding the company's intention to expand into other gaming genres.
Kakao Confirms Expansion into Social Gaming
"While it is true that we are tapping into so-called web board games," the statement confirmed, "they only include games like baduk and Go-stop."
'Baduk' (aka 'Go'), is a 2-player board game that uses black and white stones. With ancient Chinese roots that date back about 2,500 years, it is still extremely popular throughout Oriental culture. 'Go-stop' is a traditional card game for 2 to 3 (sometimes 4) players in which participants try to earn points by capturing cards from their opponents.
Daum Kakao's development of social games should come as no surprise, especially considering the rampant growth of social gaming throughout the world in the last few years. And while mobile casino gambling has seeped its way into mainstream markets among smartphone and tablet devices across many regions, the South Korean technology giant does not see a leap in that direction in their visible future.
"Although the introduction of casino games linked to social networking services is a trend in the global market, we have no plan to roll out such things," the representative of Daum Kakao confirmed.
KakaoTalk brings Diversity to Mobile Messaging
KakaoTalk is a free texting, calling and information sharing application launched by the company in 2010. Although it is available globally in 15 languages, more than 27% of its users are residents of South Korea. KakaoTalk boasts 140 million registered users, including 38 million of the country's population of 50 million.
The region's most popular mobile messaging app is comparable to a North American favorite, Skype. Users are able to call or text message one another for free, sending videos, photos, contacts and location information amongst each other. The first mobile messaging service to receive ISO 27001 certification, there are no bothersome ad banners either.
One of the most ingenious aspects of KakaoTalk is the ability to partake in large group chats with no limit to the number of people who can participate in the group. The app supports data encryption, polling and scheduling services for members the chats, making it particularly helpful for communicating between business associates.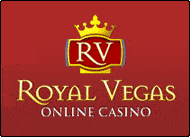 Royal Vegas Canada has been our editor's #1 pick for three consecutive years ! Great compatibility of course (iphones, mobiles and tablets) but also an exciting range of games and promotions. Excellent support teams and quick cashouts… What else to ask for ?
(Remember to gamble responsibly)