19 Oct
DFS Gambling Probes put Pressure on Pro Leagues to Accept Sports Betting
A lot has happened this month in regards to the legality of Daily Fantasy Sports (DFS) as a game of skill, and despite the fact that the US Department of Justice previously defined a distinct separation between the two, it could have a significant impact on the legality of sports betting in New Jersey.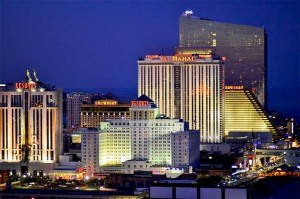 More than two decades ago, professional and collegiate sports leagues banned together, fighting hard to put a stop to sports betting in the US. They claimed it was a detriment to the virtuous nature of American football, baseball, basketball and other major sporting events; that gambling on them jeopardized the integrity of the games and the athletes who play them.
After careful consideration, US lawmakers signed into effect the Professional and Amateur Sports Protection Act (PASPA) on October 28, 1992. From that day on, sports betting was deemed an illegal activity in 46 states. Of the four states who had the option to grandfather sports betting into statewide legality, only Nevada chose to do so.
Therefore, to date, sports betting is only legal in Nevada casinos that hold a state license authorizing them to promote the activity.
Now jump ahead in time to 2011, when residents of New Jersey voted unanimously in favor of legalizing sports betting at the state's casinos and racetracks. Thus New Jersey Governor Chris Christie launched a campaign to get sports betting legalized in the Garden State. His initial attempts were met with failure, but he wasn't willing to give up.
After being overruled by the courts, Gov. Christie's administration took it upon themselves to bypass federal law, signing into effect the Sports Wagering Act in 2014. It was meant to give Atlantic City casinos the right "operate sports pools" based on the law's declaration that "PASPA violated the federal constitution and therefore could not be enforced".
Obviously, it didn't take long for the federal government to step in, declaring the Sports Wagering Act invalid and unenforceable. But that still didn't stop the governor from pursuing his goal via appeals courts, and despite having been turned down at every attempt, the courts in Philadelphia have decided to give New Jersey one more chance to appeal their case.
Where DFS Comes into Play
In the meantime, Nevada regulators declared last week that DFS is gambling, not merely a game of skill. Several major pro sports leagues have been supporting DFS, investing into companies like DraftKings and FanDuel, signing sponsorships and promoting the activity as a great way to increase viewership and fandom for their elective sports.
That's a severe contrast from the way professional and amateur leagues have viewed sports betting, condemning the activity as a detriment to the integrity of sports.
But if DFS is gambling—something the federal government may soon agree with—and wholly supported by leagues, how can they continue to say sports betting will run the industry afoul?
Therein lies the massive loophole that Gov. Christie may find himself blissfully leaping through when New Jersey gets its final sports betting hearing in Philadelphia. A date for the hearing has not yet been scheduled.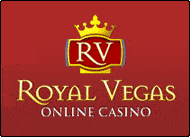 Royal Vegas Canada has been our editor's #1 pick for three consecutive years ! Great compatibility of course (iphones, mobiles and tablets) but also an exciting range of games and promotions. Excellent support teams and quick cashouts… What else to ask for ?
(Remember to gamble responsibly)