26 Oct
Will Live & Online Gambling be affected by Canada's New Liberal Gov?
In a rather shocking turn of events, the federal elections saw the liberal party take ultimate control of the government in Canada, claiming 184 of 338 seats in parliament. Representatives of the liberals now hold sway in all provinces, with Justin Trudeau, son of former leader Pierre Trudeau, earning the esteemed position of Prime Minister. Now, various industries are asking what liberal control means for their businesses, including the business of live and online gambling.
From a pragmatic standpoint, the National Liberal Party has taken no hard stance on the issues of gambling legislation, neither for nor against expansion. Provincially, however, some analysts believe the new government could ring in an era of boundless prosperity for the industry.
Gambling a Cash Crop in British Columbia
More than a decade ago, the BC Liberal stance was frightening for gambling operators. They sought to impede expansion, professing the woes of gambling addiction. That view has altered entirely since then, with Liberals now promoting expansion and praising the BCLC for its governance of PlayNow.com, British Columbia's sole licensed online gambling destination.
Why such a drastic turn around? As usual, it all comes down to money. BC has a substantial $1.8 billion debt to consider, and much the revenue generated by regulated gambling is being used to pay it down.
Thus, Premier Gordon Campbell is fanning the flames of racetrack and casino expansion, supporting the integration of new games on PlayNow to propagate his vision of generating as much as $1.1 billion from gambling revenue in 2015.
Future Bright for Gambling in Ontario
Ontario's Premier and leader of the province's Liberal party, Dalton McGuinty, has oft supported the benefits of expanding the region's lottery and casino markets. His stance hasn't exactly been consistent, though.
At one time, McGuinty said he was "not attracted" to the concept of opening any new casinos in Ontario, at least on a personal level. His party, however, has regularly supported growth in the gambling industry, encouraging new facilities, expansion of old facilities, and ultimately espousing the OLG's role in online gambling development.
Conversely, the New Democrats would prefer to go the opposite route, diminishing the accessibility of gambling to Ontarians, while the state's Progressive Conservatives are of the opinion that the government should be less involved in the gambling industry. Liberals are more attune to the revenue that gambling generates.
A Different Story in Alberta
While neighbors in Ontario, BC and Quebec have been reaping the rewards of online gambling for years now, Alberta has taken a much slower approach. Under the former leadership of the New Conservative Party, the province moved quickly to push for a provincially-run iGaming service, having proposed the idea in early 2015 and anticipating launch before the year is out.
Liberals aren't exactly opposed to online gambling in Alberta, but they would like to see the progress slowed down, a lot. Liberal leader David Swann said the proposal's rapid fluent motion has been disconcerting, saying, "It sounds like it is a fait accompli, which is unsettling in the least".
But Swann never actually objected to the concept of authorizing online gambling, which has experts assuming that the industry will launch under the new Liberal regime, if not a bit farther down the road than initially projected.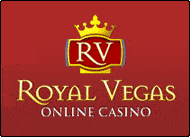 Royal Vegas Canada has been our editor's #1 pick for three consecutive years ! Great compatibility of course (iphones, mobiles and tablets) but also an exciting range of games and promotions. Excellent support teams and quick cashouts… What else to ask for ?
(Remember to gamble responsibly)