28 Oct
Are Mobile, Tablet Casinos Safe? Protect Yourself from Insecurities
For a few years now, we've been trained to believe that smartphones do not suffer the same vulnerabilities and breeches in security that are common in desktop and laptop computer systems. Under that impression, hundreds of thousands of gaming enthusiasts have acquiesced to playing mobile and tablet casinos. But is it really safe, and is there a way to further increase our personal protection?
The answer to the first question is yes, and no. Yes, it is generally safer than gambling on a computer, but no, it is not 100% safe. As for the second question, yes, there are ways we can increase our personal protection when playing at real-money mobile casinos.
Vulnerabilities in Smartphones and Tablets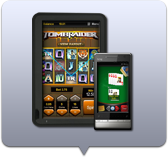 Where there is internet activity, there will be hackers trying to penetrate security systems, just as where there are roads, there will be cars traveling them. No matter how far technology progresses, hackers will find ways to progress their impregnation of the system.
Just last August, a security vulnerability known as "Stagefright" was exposed on Google Android devices. Developers moved quickly to patch the system with an Android Security Update, but it wasn't long before the issue resurfaced.
This time, the security issue was labeled "CVE-2015-3876", stemming from the same problem Google spokeswoman Elizabeth Markman claimed had "already been fixed".
In reality, while the patch for the vulnerability has, in fact, already been created, it has yet to be installed on each users' end. Thus Google's role in the fix is at an end, but consumers are still subject to the vulnerability.
You see, when a patch is created, it must pass testing by the developer. Then, it is sent out to mobile and tablet manufacturers, as well as smartphone carriers, for testing. Once everyone approves the patch, it then becomes available to the public for immediate installation.
"Patches for issues in the October security update were provided to partners on Sept. 10, and we're working with OEMs and carriers to deliver updates as soon as possible," explained Markman.
Staying Safe on your Mobile Device or Tablet
There are a few important things people can do to keep themselves as safe as possible when using their mobile device or tablet. Most of them are common sense, but well worth iterating for the technologically inexperienced.
First of all, don't interact socially with people you don't know or trust. I'm not talking about a Facebook conversation with a friend of a friend, but rather instant messaging services like Skype. Opening a direct link to a person you don't trust could be inviting them to infiltrate your device.
Never download files from an unknown/untrusted source. If you're looking for apps, go through trusted sites like Apple's iTune Store and Google Play for Android. If real-money casino games aren't available there in your region, make sure to get them directly from the online version of the casino you wish to play. And of course, make sure it's a reputable casino to begin with.
Also avoid visiting websites you aren't familiar with. Since the dawn of the internet, hackers have found ways to infiltrate the computers of people who simply visited their website. Technology is way more advance today, generally preventing these types of attacks, but there's no reason to take unnecessary risks when it's obvious hackers are always looking for new vulnerabilities.
Finally, and perhaps most importantly, beware of unsecured public WiFi networks. In fact, avoiding unsecured WiFi networks altogether would be the best route. Often times hackers will set up open WiFi networks just to see how many people they can hook, giving the hacker complete access to anything and everything the user does on their device while connected.
And just because it looks trustworthy, such as a "McDonalds WiFi" network found next to the local McDonalds, doesn't mean it was actually initiated by McDonalds. Anyone can name their WiFi network anything they wish.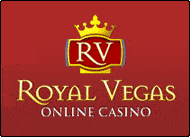 Royal Vegas Canada has been our editor's #1 pick for three consecutive years ! Great compatibility of course (iphones, mobiles and tablets) but also an exciting range of games and promotions. Excellent support teams and quick cashouts… What else to ask for ?
(Remember to gamble responsibly)