2 Nov
Research says Online Poker lives Vicariously through Poker Twitch, Spin and Go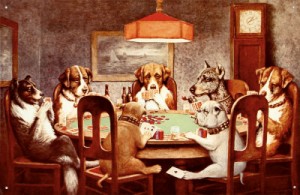 Historically, researchers have been able to follow trends on the internet by examining common search terms keyed at the world's largest search engines, like Google and Bing. Recently, iGaming Business teamed up with SEO analytics firm, Blueclaw to conduct research into the diminishing interest in "online poker".  As it turns out, interactive card games are not dying – they're just evolving.
Based in the UK, Blueclaw is a consultant firm that helps companies by researching their marketing tactics and the efficiency of their Search Engine Optimization (SEO). iGaming Business commissioned Blueclaw to investigate the history of the search term "online poker".
The results of the study were published in an article entitled 'SEO: Where Have the Poker Players Gone?'.
The original hypothesis was that, thanks to the aftereffects of Black Friday in 2011, online poker was dying out. That was based on the fact that the search term was incredibly popular in the mid 2000's, peaking in 2007, but has steadily dropped off to a near non-existent amount of searches in 2015.
What Luke Ormerord, Director of Blueclaw, discovered, is that it's not the popularity of online poker that is faltering, but rather the way internet users search for games. According to the research, the most popular relevant search terms are now 'Poker Twitch' and 'Spin and Go'.
"Since 2007, we have witnessed nearly seven years of decline with the "online poker" and "poker" search terms following the same negative trend," wrote iGaming Business. It was suspected that users may have "become more informed", and that search terms are evolving to target "specific game types".
The team studied the search term "Texas Hold'em" and found that, like "online poker", its popularity in search engines has declined dramatically since 2007. Specific searches for the largest internet poker operators are more popular, though. "PokerStars" searches peaked in 2011 (a la Black Friday), but still draw relatively high search volume in 2015. "Sky Poker" and "888 Poker" also get frequent searches, but again not nearly so many as in they did between 2009 and 2013.
Speculating that users may have transitioned to mobile games, the term "mobile poker" was examined. The results identified the peak search for "mobile poker" to have occurred in 2006, resurging in 2011, but having dropped off ever since.
More significant results were discovered when delving into the popularity of search terms "sit and go" and "spin and go". "Sit and go" has held steady in SEO for more than five years, but the term "spin and go", which relates to the lottery-style SNGs originated by PokerStars, spiked just this year.
Today's most prevalent search term relating to the online poker realm turned out to be "Poker Twitch". Just as multi-player video gaming became a live-streaming trend a few years ago, watching high-rollers and professionals poker players hit the virtual felt on Twitch.tv has soured in popularity. The trend first started in 2013, but has surged dramatically since the start of 2015.
"The online poker sector will likely never return to its pre-2007 glories," concluded iGaming Business, "but that doesn't mean there aren't still opportunities to be exploited."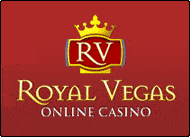 Royal Vegas Canada has been our editor's #1 pick for three consecutive years ! Great compatibility of course (iphones, mobiles and tablets) but also an exciting range of games and promotions. Excellent support teams and quick cashouts… What else to ask for ?