4 Nov
Foothills Woman wins Half Million on Progressive Slot at Cash Casino Calgary
The Alberta Gaming and Liquor Commission (AGLC) was proud to report one of its casino patrons struck a progressive slot gold mine at Cash Casino Calgary last week. 61 year old Helen Davies of Foothills was playing the Fortune's Heat slot at the casino Wednesday night when she hit the jackpot for $544,542.
This wasn't a typical outing for Mrs. Davies. In fact, she wasn't at the casino for herself that night, and hadn't really intended to play the slots in the first place. According to the announcement from the AGLC, she was there attending a birthday party for one of her daughters, who had reservations for dinner, and planned to attend a show afterwards.
While there, however, Helen decided to take a few spins on the casino floor, claiming a seat at the Fortune's Heat progressive slot. The next thing she knew, she wasn't just celebrating a daughter's birthday, but a massive, half million payout on the slot machine.
Fortunes Heat Progressive Slot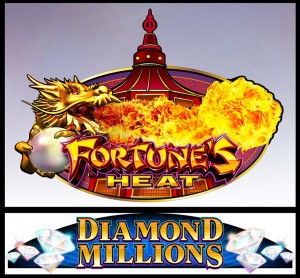 Fortune's Heat has a fast-growing jackpot, aided by a progressive that is networked across all casinos in the province of Alberta via the Diamond Millions jackpot. With 28 casinos spread across the region, the odds of a single person winning the jackpot are incredibly low, but obviously Mrs. Davies was in the right place, at the right time.
Fortune's Heat was created by Japan-based slot manufacturer Konami in 2013, and just hit casino floors all across Alberta last year. The game has a distinct Oriental theme to it, attracting players with the visage of a flame-breathing Chinese Dragon holding a fortune teller's crystal ball.
Helen Expresses Elation after Big Win
Hailing from the Municipal District of Foothills, this lucky lady was overjoyed when describing her reaction to the lucrative win. "You'd think I'd be so excited that I'd scream or jump around, but it was like I was in a trance," she told a representative of the AGLC.
"I was absolutely flabbergasted," she continued. "I said to my daughter, 'I'm glad you were born – you gave me good luck!' This money is like a gift from heaven."
Helen Davies already knows exactly what she wants to do with the new-found wealth. She said she was already planning a trip to Mexico with her sisters and two of her daughters, but that originally, each was prepared to pay for their own vacation. Having experienced such good fortune, she wants to share the wealth by paying for everyone's holiday with the winnings.
"I'm going to celebrate by getting on the plane to Mexico," said Mrs. Davies, who can't wait to bask in the warm sunshine of the southern climate.
She said she has a few other plans for the money, as well. "I'm retired and this money will also help my husband and me pay off our mortgage. I also want to travel and give some money to my kids," she said.
After congratulating Helen on her fortuitous, life-altering win, the AGLC concluded with its famous motto, reminding everyone, "When playing Fortune's Heat, always remember to know your limit and play within it."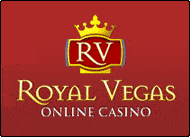 Royal Vegas Canada has been our editor's #1 pick for three consecutive years ! Great compatibility of course (iphones, mobiles and tablets) but also an exciting range of games and promotions. Excellent support teams and quick cashouts… What else to ask for ?