19 Nov
Loto-Quebec's Mobile Casino Rollout helps boost H1 Revenue 28%
Since December 2010, Espacejeux has been the sole, provincially-regulated online gambling website in Quebec. Two months ago, Loto-Quebec completed a highly successful roll out of its mobile casino platform; something the regulator is extremely excited about considering the first half of the fiscal year (mostly without mobile) saw an increase of 28.2% in the website's revenue.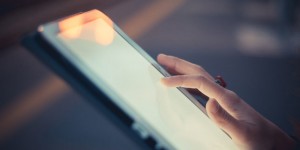 In its latest financial reports relating to the first half of the fiscal year (April 1-September 28; aka H1 2015-16), Loto-Quebec extolled an inspiring boost in revenue. "For the second consecutive quarter, Loto-Québec is reporting higher revenues and net earnings," read the report.
The Canadian province's gambling authority is responsible for regulating Quebec's lotteries, casinos, gaming halls and all online gambling endeavors via Espacejeux. Each sector saw an increase in revenue, ranging anywhere from 0.3% at land-based casinos to as high as 42.5% at area-wide gaming halls.
Gambling at bars and brasseries may be on the decline throughout the province, but bingo is soaring, responsible for $4.2 million (37.8%) of the overall $7 million in increased gaming hall revenue.
Online Gambling + Mobile Casino = Huge Dividends
The big story, however, is the bolstering of yield from online gambling activities. Loto-Quebec's iGaming website provides resident bettors with the full gambit of wagering opportunities that include online casino, poker, bingo, sports betting and lotteries; a virtual amalgamation of all live betting opportunities authorized in Quebec.
Revenue from Espacejeux rose 28.2% in H1 2015-16 compared to the same time frame last year, up $6.2 million to $28.3 million in the last 6 months.
Loto-Quebec has invested a great deal in its online wagering services, as was evident by the launch of a brand new mobile platform in September. Optimized with HTML5 technology, the mobile casino is compatible with all major brands of smartphones and tablets, including Android, Apple iOS and Windows powered devices.
Already, sources have confirmed that mobile participation at Quebec's gaming site is high, and that can only mean good things for the second half of the fiscal year.
Lottery Generates 45 Millionaires
While the new mobile casino may have attracted the most media attention, it was Quebec's regular lottery drawings that harvested the most money for the province. Revenue from lottery sales climbed 15.1% to $872.8 million in H1 2015, an increase of $64.2 million overall.
Loto-Quebec attributed the substantial rise in ticket sales to "the many large Lotto Max prizes offered and the media visibility given to our winners, as dictated by our strategy to highlight big wins."
Lottery players were 8.2% luckier in the reporting term as well, bringing home a total of $461.7 million. The number of winners who collected a prize of $1 million or more jumped 66.7%, with 45 new millionaires celebrating wins in the last 6 months.
Loto-Quebec Optimizations Reducing Expenses
In a recent strategy to reduce expenses, the corporation has undergone several changes geared toward cost efficiency. "Throughout the 6-month period," read the report, "the Corporation continued to exercise sound management and further reduced total expenses by $6.4 million (-1.3%)."
Such changes are still underway. Loto-Quebec just completed the transference of its office in Québec City to a commercial lot adjacent to the gaming hall, and completed the refurbishment of its lottery ticket distribution systems for retailers. Both are said to be "part of a series of optimization measures that are expected to push expenses down during fiscal year 2016-2017."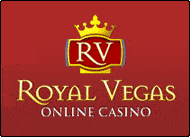 Royal Vegas Canada has been our editor's #1 pick for three consecutive years ! Great compatibility of course (iphones, mobiles and tablets) but also an exciting range of games and promotions. Excellent support teams and quick cashouts… What else to ask for ?
(Remember to gamble responsibly)