25 Nov
BC Couple 'Set for Life' after winning $675k on Instant Win Lottery Ticket
Of all the prizes available on instant win scratch cards, it's those they pay a lucrative prize each week for years to come that have generated the most interest from many regular players, including myself. The British Columbia Lottery Corporation's (BCLC) 'Set for Life' is one such ticket, awarding a top prize of $1,000 every week for 25 years. A grand a week might not be enough to make us quit working altogether, but it would make a superb supplementary income.
I'm happy to report that one very lucky couple scratched their way to prosperous bliss this month. Blue collar workers Ray and Tammy Bono of Port McNeil are $675,000 richer. Mr. Bono struck the ultimate prize on Set for Life, electing to take the single, lump-sum payoff instead of the $1,000 per week annuity for 25 years.
The BCLC first reported the scratch card win on November 11, 2015. In an interview with the lucky couple, it was revealed that if it weren't for Ray's persistence, their newfound wealth may not have happened.
Ray Bono doesn't normally purchase instant win scratch cards, said the BCLC, although he's been playing the lottery for years now. On this occasion, when he entered the Timberland Sports Centre in Port McNeil, he decided to pick up a few scratch-off lottery tickets, including a $5 Set for Life.
Later that day, while working in his shed, he began scratching them off. "I couldn't believe my eyes," Ray explained his initial reaction to revealing the top prize win. "I put the ticket down and started scratching another ticket because the $675,000 win seemed too good to be true."
Ray was incredibly happy about the win, but perhaps not nearly so overjoyed as his wife Tammy. She said he's been playing lottery tickets for the last 20 years, but in all that time, she's never seen him win a prize of any significance. As such, she's spent the last many years pleading with him to stop wasting money.
Now, she's glad he didn't listen.
"I have been telling Ray to stop playing the lottery for years because he buys tickets every week and, until now, has never won big. I'm so relieved that he didn't listen to me!" she told the BCLC. With a reassuring smile, she said, "I am no longer going to give Ray a hard time for purchasing lottery tickets."
When asked if they have any plans for the money, it was revealed just why they had chosen to accept the $675,000 lump-sum rather than the 25 year, $1,000 per week payout. The couple plans to pay off all of their bills, including the mortgage on their Port McNeil home.
"We are looking forward to paying off all of our debt," Ray said with a smile. "I'm a shift worker and Tammy is an elementary school teacher," he explained, "so this win will make a big difference for our family."
The $675,000 lump-sum payout represents about 52% of the overall $1.3 million prize that would be paid out if the couple had chosen the instant win scratch card's $1k/week/25 year annuity.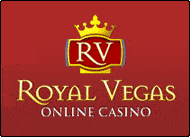 Royal Vegas Canada has been our editor's #1 pick for three consecutive years ! Great compatibility of course (iphones, mobiles and tablets) but also an exciting range of games and promotions. Excellent support teams and quick cashouts… What else to ask for ?
(Remember to gamble responsibly)