3 Dec
2015 Mobile & Tablet Gambling Summit reveals Innovations for the Future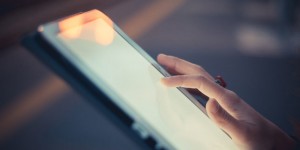 Last month, London's Victoria Park Plaza played host to the 5th annual Mobile & Tablet Gambling Summit, attracting about 100 guests for the two-day event. The object of the conference is to provide networking opportunities for iGaming businesses, while discussing strategies and improvements for the future of the digital betting industry.
On day one of the European Mobile & Tablet Gambling Summit, innovation was the number one topic on the agenda, highlighted by a presentation from Amitabh Ghatak, Head of Product Development for Gibraltar-based William Hill.
Day two's discussions were focused more on solving existing issues, particularly the marriage of retail and mobile/tablet gambling markets.
Optimizing Performance to Save Battery/Data
Ghatak drove home the critical point that "performance is key" when it comes to mobile and tablet casinos, sportsbooks, etc. Unlike desktop computers, mobile devices are subject to limited battery life and oft-times limited data usage.
His advice to developers was to make every possible effort to minimize coding to avoid battery/data-hogging, without jeopardizing the game's integrity. "It will result in a significantly higher conversion rate," said Ghatak.
Peter Bertilsson, CEO of Metric Gaming, expanded on that idea by recommending a stronger focus on screen size when developing mobile and tablet gambling apps. He said simple deposit mechanisms, one-click betting options and relevant data are paramount. At Metric Gaming, markets are only visible to users when they are live, providing only viable options to bettors to optimize use of smaller screens.
Slimming Mobile Apps through Personalization
During one panel, it was said that mobile and tablet gambling apps need to put more focus on personalization. Panelist's suggested operators achieve this goal by tracking individual player behavior, allowing them to only offer users what they know appeals to them.
Bettorlogic CEO Andrew Dagnall emphasized the importance of heightened client management, saying his company profiles their players and categorizes them into groups based on their sports betting behavior, including regional markets, preferred odds, stakes range, pre-event vs in-play bettors, etc. Utilizing that data, he says they can better market specific stimuli to each group.
As an example, instead of delivering a free bet to a player who's been losing, Dagnall suggested providing them with strategic information on how to win. "The sportsbook of the future will have a full personalized experience," he said.
Nurturing the Relationship between Retail and Mobile/Tablet Gambling
While the whole idea behind the summit was to discuss innovations for the mobile and tablet gambling industry, one interesting topic on day two was how to get younger bettors to visit live betting shops. The retail and mobile business must compliment one another, and while retail markets tend to convert sports bettors to mobile betting apps, it's become increasingly difficult for mobile markets to convert to retail.
James Fauer of William Hill said his company is already investing in modernization of their retail shops to help attract the younger generation of smartphone bettors.
In terms of converting more retail users to mobile, Chelsea Apps Factory's Marcus Wareham suggested creating a digital link between the two markets by giving punters the option of receiving digital betslips on their smartphones. Upon accepting the digital betslip, he says the user is instantly primed for registering an account within the mobile product.
Wareham also said the ability to integrate mobile user preferences with retail user preferences would be optimal, and if operators can get around such complications, it could have a tremendous impact on the success of dual retail and mobile/tablet gambling operators.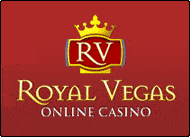 Royal Vegas Canada has been our editor's #1 pick for three consecutive years ! Great compatibility of course (iphones, mobiles and tablets) but also an exciting range of games and promotions. Excellent support teams and quick cashouts… What else to ask for ?
(Remember to gamble responsibly)