8 Dec
Most Common Security Issue with Mobile and Tablet Casinos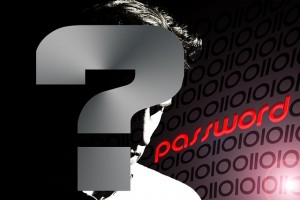 When we think of security issues on desktop or mobile devices, our mind tends to draw a mental image of some scrawny tech geek sitting in a shadowy room, hacking away at our system. While the reality of that situation can ring true at times, it's statistically rare. More often than not, thieves who manage to infiltrate mobile and tablet casino accounts are much more reliant on the negligence of the device's owner.
It's amazing how many people misplace their mobile devices. Maybe you pulled it out of your pocket while digging for cash at check out, set it down on the counter and left it there. Or maybe you left it on the passenger seat and forgot to lock your car. Sometimes it's not negligence, but a cunning thief that could run by and simply snatch it right out of your hands as you're walking down the street, texting a friend.
Is your Mobile/Tablet Casino Account Safe?
If something like this ever happened to you, how safe would your mobile or tablet casino accounts be? Would the illegitimate new owner have trouble getting into your account, or would it be a piece of cake? This is one question you should seriously ask yourself.
Every smartphone and tablet has the capability of being password locked. Many of us utilize this feature to its fullest extent, choosing a difficult password that no one would be able to guess. Others may use simple passwords, like the minimum amount of consecutive zeros, or a swipe code in the fashion of the first letter of our name.
Even worse, some people don't bother to password-protect their devices at all. And if a thief were to snatch the device from your hands while in use, they wouldn't even need to bypass such security. It would already be unlocked for them.
Let's assume your device was stolen, and the password—if one exists—has been breached. Chances are each and every one of your apps is set to login automatically. That means the thief would have instant access to your mobile or tablet casino account just by tapping its icon on the screen.
Thankfully—so long as you're only playing at responsible casinos—there's not too much they can do from that point, aside from wagering away your entire bankroll. While that's not a pleasant thought, it's not nearly so bad as them being able to deposit more of your funds into the account, or change the password, or redirect funds to their own bank and request a withdrawal.
Reputable mobile casinos will require the user to re-enter their password before allowing such functions to take place. Then again, if you've enabled some sort of one-click payment service, chosen a simple password, or used the same password the thief was able to figure out to access the device, all of these frightening possibilities could become a reality.
Protect your Mobile, Tablet Devices
So how do you protect yourself and your mobile/tablet casinos from being compromised? Here's a few solid tips.
-Use complex passwords.
-Never tell anyone your passwords.
-Don't use the same passwords for everything.
-Set your apps to require password entry every time (yes, it's a pain losing those few extra seconds of your life every time you log in, but it's worth it.)
-Never leave your smartphone or tablet behind.
Your device was already stolen. Now what?
If your mobile device or tablet is stolen, you'll want to act quickly, especially if you think your accounts are vulnerable. Immediately contact customer support for the casino (and any other apps you may have linked to a financial source). Tell them what happened and request a password reset. If you believe the thief has access to your email (and he/she probably does), you'll need to reset your email password, too.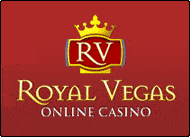 Royal Vegas Canada has been our editor's #1 pick for three consecutive years ! Great compatibility of course (iphones, mobiles and tablets) but also an exciting range of games and promotions. Excellent support teams and quick cashouts… What else to ask for ?
(Remember to gamble responsibly)