15 Dec
NJ Man with successful DFS career calls it an Investment, not Gambling
The controversy over whether daily fantasy sports (DFS) is a legal game of skill with "entry fees", or an act of gambling with "wagers", continues to spread throughout North America. One family man from New Jersey says it's not gambling at all. He calls his DFS career an investment strategy that's allowed him to make a living working from home while helping to raise his children.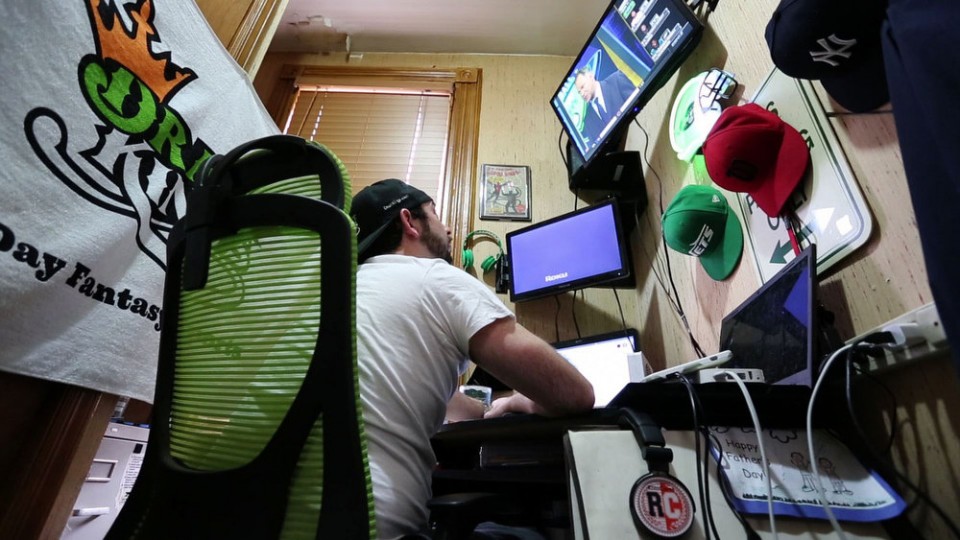 His name is Benny Ricciardi, a 35 year old husband and father of three young boys from Weehawken, NJ. In a recent interview with NJ.com, Ricciardi explained how he's turned daily fantasy sports into a successful, full-time career, and how that decision has helped carve out a new life for his family.
Ricciardi plays hundreds of DFS games each week on DraftKings. He only uses money from his "bankroll", demonstrating responsible bankroll management as he spends roughly 4-12% of that on weekly entries. He says it's rare that he doesn't make a profit, admitting his worst single-week loss was $6,200, with a record high of $27,000 during the NFL season's Week 3.
His DFS career isn't just centered around playing games, though. His passion and ostensible skill have also led him to employment as an online journalist and video blogger. Ricciardi writes articles for DraftKings, shoots web videos for RotoCurve and podcasts for RotoWire. He gets paid for this work, and has even won awards for his veracity in the field.
As a work-at-home dad, he gets up early every morning to take care of his three sons, ages 7, 5 and 6-months, getting the two eldest boys off to school and taking care of the baby throughout the day while his wife, Anna, works out of the home as a talent manager for Allied Building. While the youngest napping, he gets to work writing, recording and researching upcoming DFS games.
Altogether, the Ricciardis' make a perfect team, and Benny's DFS career actually saves the family $12,000 a year that would otherwise be spent on daycare.
But with the polemic state of daily fantasy sports in the US and Canada—DFS was recently declared illegal in New York and Nevada, and the US federal government is closely scrutinizing the activity—Benny Ricciardi fears his DFS career may soon be swiped out from underneath him.
"I live in fear every day that I'm going to wake up tomorrow and everything's going to be gone," said Ricciardi. "It would be devastating because this is my livelihood. This is how I'm making my money."
The New Jersey DFS pro doesn't see anything wrong with the activity, saying that, due to his level of skill, there is no genuine risk involved, and even his wife has his full support in that theory.
"The best players are going to win more often because they're just more skillful and better at building a roster," said Ricciardi. "If I follow the system that I follow, if I know I'm going to make a profit on it, is that gambling? To me, it's just investing, just like the stock market or anything else."
In Ricciardi's mind, DFS is no different than investing on Wall Street. If DFS is gambling, then Benny says "The stock market is gambling," too.
He believes many things in life could be viewed as gambling, whether it's "starting a business" that may or may not go bankrupt, or just "walking across the street" and risking being hit by a careless driver. "Anything in life has the ability to be used or abused," he said.
But it's not up to the 35-year old work-at-home dad. The legal status of DFS in the US and Canada is up to the lawmakers in those countries and their respective states/provinces. Well aware of that fact, Ricciardi admitted, "I have a lot of money sitting in savings because I don't know how safe this income's going to be."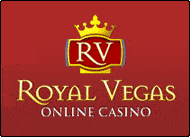 Royal Vegas Canada has been our editor's #1 pick for three consecutive years ! Great compatibility of course (iphones, mobiles and tablets) but also an exciting range of games and promotions. Excellent support teams and quick cashouts… What else to ask for ?
(Remember to gamble responsibly)