22 Dec
Lucky Lady wins €3.65 Million on Mega Millions Progressive Slots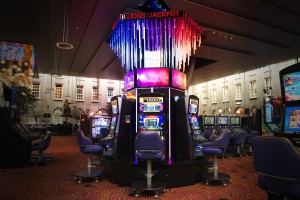 When is the last time you won a multi-million jackpot on a progressive slot machine? If you're like me and the other 99.9999% of the world's biggest slots fans, you probably answered "never". I'm genuinely happy to announce that one very lucky woman from the Netherlands can add herself to the much shorter list of progressive slots aficionados who have.
It was an evening of mass celebration last Saturday at Holland Casino. It started out like any other night, with the steady peals of the slot machines ringing throughout the casino floor as players filled aisle upon aisle of seats. What happened next would bring joy to every single player in the establishment – but none more so than one fortuitous 46 year old woman and her husband.
Hailing from Gelderland, the eventual winner, who requested anonymity, said she was playing the Mega Millions progressive slot machine at Holland Casino that night. Things weren't exactly going well early on. After losing a few euros to the jackpot slot, she decided to take a break and find something to eat.
With her appetite satiated, she then made her way back to the casino floor. But this time, she spent her euros on a few other slot machines. After a bit of affluent success that put her back into the profit margin, she finally decided to give the Mega Millions slot another go.
It would become a decision that has changed her life forever.
Not longer after returning to the Mega Millions jackpot game, all of the symbols on the machine line up in perfect unison. She had only spent an additional €5 spinning the reels before the signals began to flash, the carillons began to chime wildly, and the screen displayed an extravagant message of triumph.
The lucky player had just won a staggering €3.65 million cash prize, paid in 100% tax free euros.
The fortuitous woman told casino staff afterwards that she had a feeling something wonderful was going to happen that night. Thus her original lack of luck was never met with discouragement. And once the progressive slots' jackpot was unleashed, she exclaimed, "It was all bells and whistles," from there.
It was a memorable night for the employees of Holland Casino as well. One member of staff recalled, "The winner jumped into her husband's arms, with tears running down her cheek."
Without hesitation, the casino initiated an epoch of festivities. The amazing progressive slots win was announced over the loud speaker, followed by music and a stream of vibrant confetti. Management broke out bottle after bottle of champagne, serving a glass – along with tasty horderves – to each and every patron of Holland Casino.
Mega Millions at Holland Casino
The Mega Millions game has been incredibly generous at Holland Casino these past few months year. The progressive slots jackpot has been awarded 7 times already this year, and as any avid progressive player will tell you, a machine that strikes on average more than once every two months has a great track record.
The Mega Millions paid out its jackpot purse a whopping three times in July 2015 alone, and two of those occurred on back to back days (July 25, 26). That didn't leave much time for the progressive to escalate into the millions, but I doubt any of those lucky winners were complaining.
Since September, the progressive has been struck once per month, with last weekend's winner receiving the highest payout on Holland Casino's Mega Millions in over two years.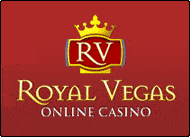 Royal Vegas Canada has been our editor's #1 pick for three consecutive years ! Great compatibility of course (iphones, mobiles and tablets) but also an exciting range of games and promotions. Excellent support teams and quick cashouts… What else to ask for ?
(Remember to gamble responsibly)