7 Jan
New Hampshire to Vote Today on state's 'Largest Gambling Bill' HB 630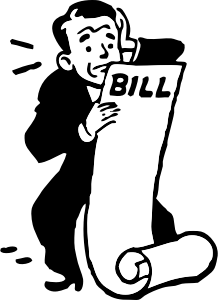 New Hampshire residents have been bombarded with lobbying campaigns for (and against) a gambling bill that would fill the back rooms of many of the state's bars and restaurants with up to half a dozen video lottery terminals (VLTs). Promises of 5% lower property taxes are enticing, but the fate of the bill rests today in the hands of the House.
HB 630, which is being touted as the "largest gambling bill" in the state's history, is designed to establish the New Hampshire Video Lottery, as well as pave the way for up to two Las Vegas-style casinos to be established in the Granite State.
The biggest issue for dissents of HB 630 is that the gambling bill would permit up to six VLTs, including slot machines, blackjack and video poker, to be installed at hundreds of bars, restaurants and clubs, potentially turning all high-traffic street corners in New Hampshire into gambling dens.
The bill's primary sponsor, Rep. Dan McGuire, said himself that he anticipates 1,000 of the state's 1,800 eligible establishments—any who sustain a liquor license—to apply for a VLT license.
Key Benefits of New Hampshire VLT Gambling Bill
On the supporting side of the argument, only a maximum of 6 VLTs would be permitted for installation per licensee, and they must be located in a designated backroom, away from family areas and strictly off-limits to children.
A portion of the revenue generated from the slot machines would supplement property taxes, estimated to reduce the average taxpayer's bill by 5%. The gambling bill's sponsors pointed out in an op-ed published in the Concord Monitor last week that property taxes are the number one complaint among constituents.
Also, as some of HB 630's sponsors noted, the only other way to accomplish such a tax break would be to "convince your school board to lay off 10 percent of their employees." Ostensibly, diminishing the public education system is not a goal anyone wants to see come to fruition.
McGuire defended the gambling bill's intentions, saying it would create "a level playing field" for local business owners. Rather than giving only a handful of businesses the right to take advantage of gaming licenses, all qualified businesses would be allowed to compete, but on such a low-key level that it would not become intrusive to non-gamblers.
Traditional casinos are often run by major corporations who come from outside the state, and due to high overhead costs, are often required to pay a maximum of 35% of their profits back to the state. HB 630 would require VLT licensees to deliver 67% of revenue to state and local governments, while keeping only one-third for themselves.
House to Vote on HB 630 Today
Originally introduced a year ago tomorrow, HB 630 has seen very little action up to this point. Upon initial review, a majority of the NH Ways and Means Committee called the legislation impractical, recommending its denunciation and thereby molding an uphill battle for its sponsors.
Today, the House will gather to determine the fate of HB 630. The bill could be declined, at which point it could be reintroduced at the next opportune moment, or it could be passed through the House, resulting in its delivery into the hands of the Senate. If that's the case, it must pass the Senate before it can be placed on the governor's desk for final approval.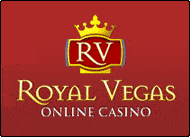 Royal Vegas Canada has been our editor's #1 pick for three consecutive years ! Great compatibility of course (iphones, mobiles and tablets) but also an exciting range of games and promotions. Excellent support teams and quick cashouts… What else to ask for ?
(Remember to gamble responsibly)