11 Jan
California Online Poker: Tribes OK with PokerStars, but No Tracks
Last year, the California online poker debate ended in a stalemate, just as it had every year prior for nearly  decade. In 2016, the state is still deeply engaged in the issue of internet poker regulation, but movement is unpredictable at best.
The largest obstacle has been disagreements concerning who should and should not be eligible to obtain a license, and while some local tribes' opposition to so-called 'bad actors' (i.e. PokerStars) has all-but diminished, many are still adamant that tracks should not be licensed.
According to several sources—some named, some not—the opposition to PokerStars being eligible to provide online poker services has become "moot". An anonymous tribal source relayed that information to Dan Palermo of OPR, and it was reiterated by racing industry lobbyist Robyn Black of Eclipse Government Affairs.
"Once Amaya became successful in New Jersey," said Black, "it was only a matter of time before that (bad actor issue) became a moot point."
More Obstacles for California Online Poker
Unfortunately, reconciling one difference of opinion between potential stakeholders in the California online poker debate may not be enough to get any legislation moving in 2016. PokerStars may get the affirmative nod from tribes who once staunchly opposed their right to apply for a license, but horse racing tracks are a whole different matter.
A group of more than half a dozen influential California tribes, represented by the Pechanga Band of Luiseño Indians and the Agua Caliente Band of Cahuilla Indians (the Pechanga Coalition, collectively), have refused to loosen the reins in their adamancy that tracks have no right to be licensed to operate online poker rooms in the Golden State.
It's the same argument that's been flung back and forth for years now. Some tribes believe that, because tracks have never been legally capable of operating a live poker room, they should have no right to operate online poker either.
Tracks, of course, believe they should be allowed to apply for licenses because they already operate online pari-mutuel betting services. In fact, tracks are the only gambling-related business in California legally capable of accepting bets online. Thus, if an additional online wagering opportunity arises, they believe the law already provides them the option to join in.
Tribes' Point of View
Councilman Steve Stallings of the Rincon Band of Luiseño Indians, which is aligned with a group of tribes that support the entry of PokerStars (the PokerStars Coalition, counterpart of the Pechanga Coalition), explained the situation in his words.
"For the tracks it would have to be something short" of full licensure, Stallings told OPR. "The number one issue is the tracks, if we can resolve that among the tribes.
"Politically, we'll still have to get that through the legislature," he continued. "But at least the tribes will all be on one page."
Tracks Point of View
Robyn Black and other racing industry officials are unyielding in their desire to earn the right to apply for full licensure, if/when California online poker regulation comes about. The shared revenue plan via affiliate websites that the tribes suggested last year—and are apparently still pushing for in 2016—is still beyond anything tracks are willing to concede to.
"Why would we accept less when we are equally entitled under the law?" questioned Black. "That would be like me arguing that card rooms and tribal governments can't have Internet poker because the Internet is exclusive to us."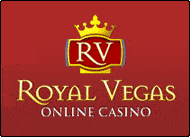 Royal Vegas Canada has been our editor's #1 pick for three consecutive years ! Great compatibility of course (iphones, mobiles and tablets) but also an exciting range of games and promotions. Excellent support teams and quick cashouts… What else to ask for ?
(Remember to gamble responsibly)