29 Jan
Meet Charlie Carrel: College Dropout turned Millionaire Online Poker Pro
I'd like to introduce you to a young man by the name of Charlie Carrel. At 22 years of age, he's managed to do what most of us can only dream of. He opened an online poker account, deposited just £10, and turned it into a £1.5 million bankroll.
The majority of internet gamblers are slots players, and while a miniscule percentage of them win life altering progressive jackpots, there isn't any real skill or talent involved in it. For young Charlie, his uncanny ability to outthink, outwit and outplay his opponents on the virtual felt is undeniable.
There are hundreds of thousands of online poker players out there, and many of them will even tell you that they win more consistently than they lose. A substantial number of them even dropped out of college to pursue their passion. Carrel was one of them, but unlike the majority, he's not just earning extra income at the tables, he's amassing a fortune.
Carrel turns £10 to £1.5 Million
Charlie "Epiphany77" Carrel's journey began at the very young age of 8, when he spent time learning 5-Card Draw on a play-money gaming site. As he got older, he began playing £5 SNGs with his friends in the UK. Then one day, one of those friends told him he'd won some money playing online poker, and suggested that Charlie – the best player in their home group – should try it, too.
That's exactly what he did, making a simple £10 deposit on PokerStars. He entered his first tournament, a $1 SNG with 180 seats. By the time it was over, 'Epiphany77' was pocketing the 1st place prize of $49.
Charlie admits that he "got lucky" in the beginning. "Had I not won that first tournament," he said, "I would never have deposited again, and none of this would have happened."
But Charlie did win that tournament, and it allowed him to continue competing in more online poker tournaments, building his bankroll exponentially along the way.
Charlie wasn't a great poker player, though. He was a phenomenal student, earning 4 straight-A stars on his A levels – something his low-income family was extremely proud of. They weren't so keen, however, on his idea of dropping out of college to pursue a poker career with just a £1k bankroll in tow.
But Charlie, being the intelligent businessman that he is, drew up charts depicting the growth rate of his poker finances. He showed these graphs to his parents, eventually convincing them that this was the right move and that he had great potential to experience long-term success as a career poker player.
Since then, Charlie Carrel has scored countless live and online poker tournament cashes worth over £1.5 million, and untold more in ring games. His largest online poker win came from a runner up finish in January 2014 at PokerStars $1mm GTD Sunday Million worth $175,758. Carrel's biggest score of all, though, came at a live event – the 2015 €25k EPT High Roller Grand Final in Monte Carlo. That 1st place finish earned him a whopping €1,114,000 (GBP £806k).
Young Charlie hasn't let the success go to his head, though. He says that, having grown up in a low-income household, he has a solid grasp on the value of money. The ability to provide for his family is number one, and his friends come in a close second. He spent a third of his Sunday Millions win treating his friends to a luxury vacay in Amsterdam.
He was once quoted as saying, "…money doesn't mean that much to me. It's all about the memories and experiences. Giving a taxi driver a large tip means more to me than spending it on a fancy meal."
At just 22 years of age, Charlie Carrel has a very long and – in all likelihood – very lucrative future ahead of him. Suffice to say, if there's anyone the professional poker community should keep their eyes out for in the coming years, it's this incredibly talented young poker pro.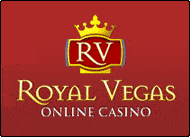 Royal Vegas Canada has been our editor's #1 pick for three consecutive years ! Great compatibility of course (iphones, mobiles and tablets) but also an exciting range of games and promotions. Excellent support teams and quick cashouts… What else to ask for ?
(Remember to gamble responsibly)