4 Feb
Free Bet: Pick the Winners of 10 Horse Races, win $10k
Not everyone enjoys gambling, but there isn't one among us who doesn't appreciate winning a valuable prize. If you eliminate the risk factor of placing a traditional bet, chances are a lot more people would bet on the ponies. That's what one prominent horse breeder is hoping for as he put up a free bet website with a $10,000 prize.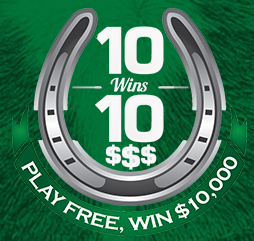 The websites, 10wins10.com, boasts that anyone of legal age can "play free" and "win $10,000". The first person to correctly select the winners in 10 consecutive horse races wins the prize, and there's absolutely no catch or cost to participate. You won't even be asked to enter your credit card information.
You're probably asking yourself the same question I did when I first heard about this intriguing new offer. Why would anyone give away $10,000 on a free bet, gaining absolutely nothing in return? The answer is more simple that you might expect.
Joel Benson, the owner of J L Benson Stables and the man responsible for the '10 Wins 10' website, explained that he wants more people to become interested in the sport of horse racing.
"We need to reach the millennial and make them aware of the new entertainment, social excitement, and fun there is at the tracks," said Benson. "We know they're online and we know they're looking for fun and excitement, so we're putting up the prize money and offering this free game."
Benson scoffed at the daily fantasy sports industry, which promotes free bets all the time, but always with strings attached. "10 Wins 10 doesn't even ask for credit card information. We are a non-gambling site and everyone around the world is invited to play," he confirmed. "How's that Draft Kings and FanDuel!"
The website has a lot more to offer than a free chance at $10k, though. In order to reach the goal of harvesting more interest in horse racing, 10 Wins 10 provides visitors with all sorts of information on the industry. Educational resources include racing programs, tutorials on pari-mutuel betting, and handicapping tips from professionals, as well as links to live racing, video replays and results.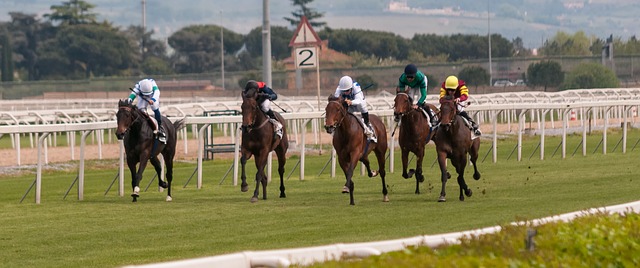 So essentially, the website won't just teach people how to make educated selections in their quest for the $10,000 prize, it will teach them how to place real bets on the ponies, should they decide to do so later on.
Those interested in taking a shot at the $10,000 prize were able to start placing their picks on Tuesday, February 2. Participants can pick horses from a multitude of racetracks, ranging from Florida's Gulfstream Park, to other prominent tracks like Belmont Park, Yonkers Raceway, Meadowlands Racetrack, Ontario, Canada's Woodbine Racetrack and more.
The goal is to correctly select the winners of ten horse races in a row. If a participant's selection loses, their streak drops back down to zero, but they can continue to pick more horse the next day in hopes of reaching the big 10.
Registration will remain open until the final day of the 10 Wins 10 promotion, which runs through Tuesday, March 15, 2016.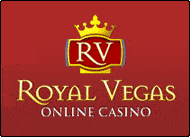 Royal Vegas Canada has been our editor's #1 pick for three consecutive years ! Great compatibility of course (iphones, mobiles and tablets) but also an exciting range of games and promotions. Excellent support teams and quick cashouts… What else to ask for ?
(Remember to gamble responsibly)