9 Feb
CEO wants Full Control of Canadian Gambling firm, announces Takeover Bid of C$2.8b for Amaya Gaming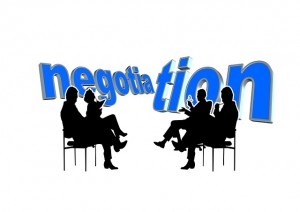 Radical acquisitions take place all the time in today's competitive business world, but you have to admit Amaya Gaming's $4.9 billion attainment of the Rational Group, parent of PokerStars and Full Tilt Poker, in 2014, was one of the ballsiest moves the financial world has seen in years. That maneuver was spearheaded by Amaya CEO David Baazov, who's cojones-of-steel were exhibited once more when he announced a takeover bid of the Canadian gambling company last week.
You read that correctly – after organizing the purchase of the world's largest online poker site two years ago, CEO David Baazov now wants full control of Amaya Gaming. Last Monday, he announced a C$2.8b takeover bid, which amounts to $21 per share – just $1 more than the share price paid for Rational Group in 2014.
Prior to that epic buy-out, PokerStars previous owners, the Scheinberg's, operated Rational Group as a private company. If Baazov gets his way, he wants to return privatization to the company.
Baazov has been Chairman of Amaya since 2006, and currently holds the largest stake in the company with about 18.6% of outstanding shares in his pocket.
Takeover Bid No Joke
When the takeover bid was first announced, no one knew just how serious the CEO was. Then on Friday, it was revealed that Baazov had appointed Deutsche Bank and Goldman Sachs as advisors to his plan. Then yesterday, Amaya Gaming appointed famed financial consultant Barclays to assess the bid.
Obviously, the seriousness of this strategic move is indubitable. But the question remains…
Does Baazov have a Chance?
Analysts have predicted that the CEO's $21 per share, $2.8 billion takeover bid of Amaya Gaming is too low. They estimated that Amaya's shareholders will reject the bid, forgoing yet another corporate upheaval so soon after Rational's integration into the company.
Likewise, it's been speculated that, due to Amaya's arguably higher value, the result will be a counter bid from a rival gambling firm. No corporate names have been thrown into the rumor mill just yet, though.
Return of the Scheinberg's?
Upon hearing of the takeover bid, gossip quickly spread that the former owner of PokerStars, Isai Scheinberg, along with his son and former CEO Mark, might be wiggling their way back into the business. It was said that, if Amaya goes into privatization, as Baazov wants, there was a "very remote possibility" he may welcome the return of Rational Group's previous catalysts.
Amaya moved quickly to extinguish those rumors. According to Eilers & Krejcik Gaming, a spokesperson for the Canadian gaming group confirmed that the Scheinberg's "will not be involved in David Baazov's going private offer."
Bringing the Schienberg's – especially Isai, who is still wanted by the US government for his role in the events of Black Friday – back into the fold wouldn't make much since, anyway. In order for PokerStars to receive a license to operate in New Jersey, Amaya's association with the alleged felon and four other unnamed execs on the PokerStars payroll had to be entirely severed.
Senior Execs to Join CEO in Takeover Bid
According to another recent revelation from Amaya, four of the company's senior execs will be joining the CEO in his tactical intentions to take over the Canadian gambling group. Amaya made sure to leave specific names out of the conversation, but it was said that the Executive Vice President for Corporate Development was among them.
That role has belonged to Marlon Goldstein since 2012, along with position as General Council for Amaya.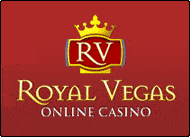 Royal Vegas Canada has been our editor's #1 pick for three consecutive years ! Great compatibility of course (iphones, mobiles and tablets) but also an exciting range of games and promotions. Excellent support teams and quick cashouts… What else to ask for ?