12 Feb
New Jersey Optimistic in final Sports Betting Appeal, En Banc Hearing Wednesday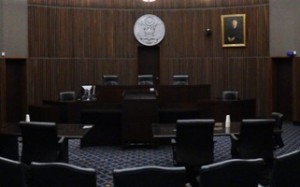 Appeal hearings happen all the time. Whether it's a criminal case, civil action or other legal dispute, any time a ruling doesn't go one party's way, there's always the option to appeal. What's not so common, however, is to receive an 'en banc' hearing, where a full bench of 12 judges reviews the topic. That's what New Jersey is getting in its final shot at legalizing sports betting in the state.
The New South Brunswick Sentinel reported that a date has been officially set in which the Garden State will get one more chance to plead its case. On Wednesday, February 17, 2016, a full bench of Third Circuit judges will preside over the en banc hearing in Philadelphia before deciding whether New Jersey's multi-year pursuit of sports betting should be granted.
Gov. Chris Christie has fought long and hard to get sports betting legalized in the state. His ambition intensified in 2013, when the NFL's Super Bowl XLVIII was scheduled to be held in East Rutherford's Meadowlands Sports Complex on February 2, 2014. Soon enough, it was clear that legalization would not occur before the state's highest potential to harvest sports bets came about, but that didn't stop Gov. Christie from pursuing the matter with renewed fervor.
Shot down at every turn, he even went so far as to repeal the state's law against sports betting in 2014, attempting to bypass federal legislation and giving casinos the right to launch and oversee state-licensed sports betting operations. That effort was quickly blocked by professional and collegiate sports organizations who challenged the legitimacy of sports betting in New Jersey and won their case in federal court.
NJ Optimistic About Upcoming Hearing
Wednesday's en banc hearing will be the governor's last shot at legalizing sports betting. Despite the multitude of failures previously experienced, because of the way en banc hearings are designed, this just might the best chance New Jersey has had yet.
En banc (a French term that literally translates to "bench"), requires all 12 judges to preside over the hearing, as opposed to selecting a traditionally smaller panel of 3, to hear a case. More importantly, in order for an en banc hearing to be mandated, at least 6 of the judges must agree that the case is worth taking another look at.
So essentially, the fact that this hearing is taking place means that at least half of the bench is skeptical as to whether New Jersey's right to offer sports betting should have been denied in the first place.
It will require a positive vote from a majority of the bench, 7 or more, in order to turn over the original verdict and give the Garden State the right to legalize wagers on sporting events.
As Dennis Drazin, adviser to the NJ Thoroughbred Horseman's Association, explained it, "that means at this juncture it's rare to get an en banc hearing, so it is a very unusual set of circumstances that the court even agrees to hear you." Drazin said it means, "they want to take another look at it. That doesn't guarantee a win, but I'm optimistic because I think the merits of our case is good."
He elaborated on the specifics of the upcoming hearing, saying, "Both sides get to present oral arguments, and there will be 12 judges who get to ask questions."
The sides he spoke of are equally divided. In support of legalized sports betting are the Governor's administration, of course, the NJ Thoroughbred Horsemen's Association, the NJ Racing Commission and the NJ Sports and Exposition Authority. On the opposing side are four professional sports leagues (MLB, NBA, NFL, NHL) and the National Collegiate Athletic Association (NCAA).
Drazin said that it's impossible to pin-point a date for the results of the en banc hearing since there is no deadline for a ruling, but that he anticipates a decision to be announced within 60-90 days.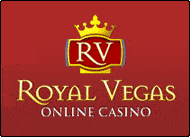 Royal Vegas Canada has been our editor's #1 pick for three consecutive years ! Great compatibility of course (iphones, mobiles and tablets) but also an exciting range of games and promotions. Excellent support teams and quick cashouts… What else to ask for ?
(Remember to gamble responsibly)