16 Feb
OLG takes Gambling Education to a New Level with Launch of PlaySmart
The Ontario Lottery and Gaming Corporation (OLG) is responsible for all things related to gambling in the south eastern Canadian province. Furthering that position, the regulator has announced the launch of a new program for gaming enthusiasts called PlaySmart.

PlaySmart is an educational tool for gamblers. No, it won't teach you how to make a profit on the slots, best the dealer in blackjack, or beat the casinos in general. PlaySmart teaches gamblers how to play responsibly, avoiding the detrimental harm to one's self, friends and family that often goes hand in hand with gambling addiction.
Headquartered at PlaySmart.ca, the program provides user with a full suite of education materials, including tools, advice and information designed to help people play the games they love in a responsible manner.
The website is geared towards all player levels, from novitiates to seasoned veterans, teaching them how to manage a gambling budget, and how to make educated and informed choices based on that budget.
Players will be able to explore the more intricate side of gambling, learning how all types of games work, including slots, lotteries, bingo and table games. The information provided is wholly accurate, based on mathematical probabilities and a player's true odds of winning or losing.
The website even advises players that most table games like blackjack give more diligent players the ability to use to skill to better their odds. However, that notion is quickly dissolved by the reality that players who believe they will eventually win if they just keep playing, rarely ever do. Thus is the definition of a problem gambler.
PlaySmart software is supported by a wide range of slot machines throughout the Canadian province that are equipped with the technology. Thus players are able to receive reminders while playing, such as messages telling them how much of their preset budget they have spent and advise them to take a break. The software has even being embedded into ATM machines at casinos, where players can receive suggestions to reflect on how much they've spent before withdrawing additional funds to gamble with.
Ontario's state-run online gambling website, PlayOLG, is also being equipped with the new PlaySmart technology.
According to the website, the goal of the OLG PlaySmart Program "is to make gambling fun – and keep it that way." PlaySmart works "closely with government and independent agencies to find newer, better ways to support people who are concerned about their gambling."
The program supports employee training, player education, advertising and marketing communications, game design, research, self-exclusion, treatment referrals for problem gamblers, and more.
Paul Pellizzari, Executive Director of Policy and Social Responsibility for OLG, explained the ingenuity of the new program. "PlaySmart builds on OLG's years of experience developing and managing responsible gambling programs," he said.
"It's important to realize that all players can benefit from understanding the games they play," Pellizzari continued. "We want to provide the right information to the right players at the right time. We want you to play smart to keep gambling fun."
The OLG confirmed its intentions to continue expanding the availability of resources on PlaySmart and ensure that they are provided to players in a direct a manner as possible.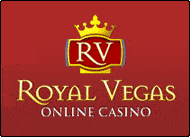 Royal Vegas Canada has been our editor's #1 pick for three consecutive years ! Great compatibility of course (iphones, mobiles and tablets) but also an exciting range of games and promotions. Excellent support teams and quick cashouts… What else to ask for ?