18 Feb
Masse Introduces C-221 to Authorize Single Event Sports Betting in Canada
For decades, sports betting in Canada has been restricted to parlay wagers on multiple events. Numerous efforts have been made in recent years to legalize single event wagering, but all have been met with ultimate failure. Once more, Canadian officials will have a chance to debate the issue.
Wednesday morning, NDP member Brian Masse introduced C-221, a bill designated to lift the ban against single event sports betting in Canada. He calls it the 'Safe and Regulated Sports Betting Act', and is adamant that it should be passed into law immediately.
Masse was allowed to introduce C-221 at yesterday's hearing thanks to the seconding motion of Nathan Cullen, representative of Skeena-Bulkley Valley, calling it "a very important Canadian province-by-province issue."
In explanation of his proposition, Masse pointed out that he brought the same legislation before the House in in the last Parliamentary session after it passed through the chamber with ease, saying "it should be law today". Despite support from "this very House", the bill stalled.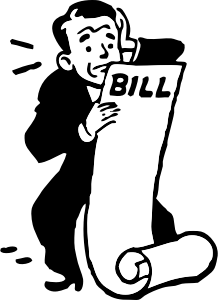 Masse's Safe and Regulated Sports Betting Act would repeal paragraph 207(4)(b) of the Criminal Code, which currently prohibits:
"bookmaking, pool selling or the making or recording of bets, including bets made through the agency of a pool or pari-mutuel system, on any race or fight, or on a single sport event or athletic contest".
Masse said his bill "would allow sports betting on single-wager sports events in our country by providing the provinces and territories with their choice as to whether they would like to make these changes and bring the option to market.
"Many provinces and municipalities have expressed support," he asserted. "Many private sector businesses, including chambers of commerce, Canadian labour councils, and tourism associations, would like to see these changes made."
The NDP representative went on to comment on the impact authorized single event sports betting would have on local and nationwide economies. "The economic benefits from this bill would really stimulate the economy," he said.
"A report back in 2011 concluded this change alone would generate about $70 million in Windsor and $35 million in Niagara Falls, and include hundreds of jobs, even more in spin-off activity in Canada-wide events."
Provinces would get Right to Choose
If enacted, individual provinces would be afforded the opportunity to amend their own legislation to allow sports betting on single events. Masse believes that each territory that chose to do so "could potentially benefit from this change."
Tapping into Funds from Illegal Online Gambling
Numerous research studies have already shown that millions of dollars are being leaked offshore by sports betting enthusiasts who already place wagers on single events over the internet. However, they are doing so with illegal gambling sites operating from overseas.
Wagering on parlays – the only legal form of sports betting currently authorized in Canada – requires bettors to select the winners of multiple sporting events. In order to win that bet, all chosen teams must win. Thus it's not a very attractive selling point for licensed operators.
"Let us stop sending billions annually to organized crime through illegal sports wagering," Masse beseeched the House. "Instead," he said Canada should "put that money back into our social programs like health care, education, problem gambling, and infrastructure."
If Canada were to tap into just a fraction of the money currently being funneled overseas to illegal online gambling operations, it could have a huge impact on the nation's waning economy. The value of the Canadian loonie has declined dramatically since 2012, currently valued at $0.73 compared to $1 US.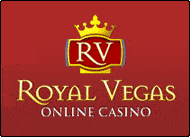 Royal Vegas Canada has been our editor's #1 pick for three consecutive years ! Great compatibility of course (iphones, mobiles and tablets) but also an exciting range of games and promotions. Excellent support teams and quick cashouts… What else to ask for ?
(Remember to gamble responsibly)