23 Feb
California's Latest Attempt to Legalize Online Poker: AB 2863 is on the Table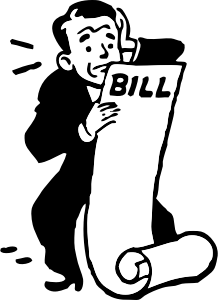 The 2016 legislative session is here, and while it's taken a few more weeks than California's lawmakers took last year to introduce an online poker bill, the latest revision is finally here. It's called AB 2863, and – like its many, many predecessors – is intended to legalize internet poker across the Golden State.
An initial draft of the latest California online poker bill was introduced on Friday, February 19, 2016 by Assemblymen Adam Gray and Reggie Jones-Sawyer. For the most part, AB 2863 closely resembles its 2015 precursor, the final revision of Gray's AB 431, which officially died 3 weeks ago after its 'inactive' shelf life expired.
While there are many similarities between the old and new versions, a few interesting changes have been made. Race tracks are still out of the equation and the eligibility of bad actors would again be left up to regulators to decide, but the current draft no longer provides specific dollar amounts for licensing fees or a tax rate percentage, and AB 2863 now stipulates felony punishments for offshore operators that continue to accept Californians, as well as resident players who participate at illegal gambling sites.
No Room for Race Tracks in Online Poker Market
Like last year, Assemblymen Gray and Jones-Sawyer are still leaving California's pari-mutuel operators out in the cold. AB 2863 would not allow them to operate online poker sites. However, much like AB 431, the new bill promises to deliver revenue share of up to $60 million to the California horse racing industry each year.
AB 2863 reads:
"The bill would require the first $60,000,000 collected each fiscal year pursuant to the license deposit and quarterly fees provisions to be deposited into the California Horse Racing Internet Poker Account."
Because that money comes from "license deposits", which are listed as one-time payments, the horse racing industry may at least come close to hitting the $60 million mark in the first few years, but once the market settles, their revenue could slump dramatically, relying solely on quarterly fees.
The race tracks have been vehemently opposed to any legislation that does not provide them licenses to operate their own online poker sites in California. Chances are that stance won't change with this latest bill.
Bad Actors Eligible to Apply for License
'Bad actors' are operators like PokerStars, who supplied service to Americans post-UIGEA (after January 1, 2007). The new online poker bill would not automatically restrict bad actors. It would be up to regulators to determine their eligibility for a license.
The multi-tribe Pechanga Coalition has been adamant that bad actors should not qualify to apply for a license, hoping to block substantial rivals from participating. However, their abhorrence of PokerStars slackened a bit in 2015 when they decided to put a greater focus on prohibiting race tracks.
Illegal Operators & Players Risk Felony
Gray and Jones-Sawyer have tightened up the consumer protection portion of the bill. Not only will illegal offshore operators that are not licensed to provide services in the state risk felony charges, Californian players who participate in real money games on such websites are also at risk of committing a felony.
Under "Article  3. Intrastate Internet Poker in California", section 19990.303 states:
(a) A person shall not do any of the following:

(1) Offer any game of poker on the Internet in this state unless that person holds a valid license issued by the commission to offer the play of authorized Internet poker games on an authorized poker Web site pursuant to this chapter.

(2) Offer to any player located within California any game provided on the Internet that is not authorized by the state pursuant to this chapter.

(3) As a player located in this state, play any game provided on the Internet that is not authorized by the state pursuant to this chapter.

(b) Subject to an opportunity to cure pursuant to Section 19990.521, a violation of this chapter is a felony, punishable by imprisonment pursuant to subdivision (h) of Section 1170 of the Penal Code.
Odds of Passage Still Slim
As in all previous years, stakeholders are likely to stand on opposing sides, making it nearly impossible to push an online poker bill through the State Legislature. The horse tracks won't like being left out with nothing but shared revenue to collect, and the Pechanga Coalition may reinforce its opposition to bad actors.
The California Nations Indian Gaming Association (CNIGA), (which includes PokerStars' partners, the Morongo Band of Mission Indians and the San Manuel Band of Mission Indians), is the only group to have shown full support for AB 2863 thus far.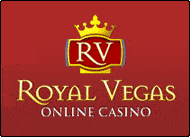 Royal Vegas Canada has been our editor's #1 pick for three consecutive years ! Great compatibility of course (iphones, mobiles and tablets) but also an exciting range of games and promotions. Excellent support teams and quick cashouts… What else to ask for ?
(Remember to gamble responsibly)