25 Feb
Indiana says Fantasy Sports not Gambling, but wants to Regulate as such
Indiana lawmakers have agreed that Daily Fantasy Sports should not be classified as a form of gambling. However, they also want to introduce a DFS regulatory scheme that mirrors all other gambling regulations in the state. Confusing, yes, but that's politics for you.
On Wednesday, the House Public Policy Committee voted 12-1 in favor of Senate Bill 339, which specifically stipulates that DFS is not a form of gambling, while treating it like one in every other way imaginable.
As published on the Indiana General Assembly website, SB 339, "Provides that paid fantasy sports games conducted in accordance with the paid fantasy sports game statute do not constitute gambling."
Additionally, the bill, "Provides for the regulation of paid fantasy sports games by the paid fantasy sports division of the gaming commission."
Specifics of Indiana DFS Bill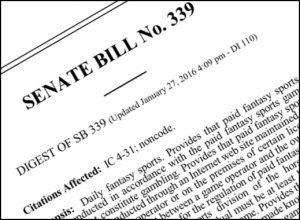 If passed into law, DFS betting would be permitted on paid fantasy sports websites maintained by a game operator, so long as the operator is licensed by the Indiana Gaming Commission. DFS betting would also be permissible "on the premises of certain licensed facilities under a contract between a game operator and the owner of the licensed facility."
The commission's paid fantasy sports division would be responsible for "administering, regulating and enforcing" activities relating to daily fantasy sports.
SB 339 requires participants in paid fantasy sports to be at least 18 years of age, and states that DFS game operators must make known the actual amount of a prize reward before the start of a contest.
Furthermore, operators who obtain a license to facilitate DFS in Indiana would have to maintain several strict policy guidelines relating to player eligibility, identity verification, self-exclusion, and multi-accounting. These specifically include:
(1) preventing certain individuals from competing in paid fantasy sports games;
(2) verifying that a game participant is at least 18 years of age;
(3) allowing individuals to restrict themselves from entering paid fantasy sports games;
(4) disclosing the number of paid fantasy sports games a single game participant may enter.
To prevent any form of insider betting scandals, the DFS regulations would also prohibit any game operator, licensee, or "person with an interest in a game operator or licensee" from participating in the paid fantasy sports games.
Any resident who is delinquent in child-support payments and earns cash winnings from a licensed DFS operator would have those winning withheld, and a cash prize of $1,200 or more would be subject to adjusted gross income tax withholdings.
But DFS Is Not Gambling…?
All of these rules mirror the regulations set forth throughout the Hoosier State's casino industry.
Representative Tim Wesco [R-Osceola] was the single member of the House Public Policy Committee who voted against the DFS bill, arguing that fantasy sports games are, in fact, a form of gambling. He reasoned that, "If it walks like a duck and quacks like a duck, it's probably a duck."
Supporters of SB 339, however, maintain their adamancy that DFS is not actually gambling due to the heightened element of skill involved, which they claim supersedes the existing element of chance.
Players are required to form their own squad of athletes, drafting players from various teams. The performance of those players in a single day's or week's contests will determine who wins the DFS game. Thus 'skilled' bettors who closely follow sports and relative news are more likely to pick the best players each week.
"We're moving a bill," said one of the heaviest contributors to its amendments, Tom Dermody [R-LaPorte], despite the fact "that we don't know everything about this industry yet."
While Dermody supports the DFS label of non-gambling, he did admit that "it's really a fine line" between the two.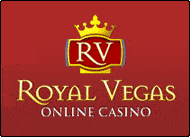 Royal Vegas Canada has been our editor's #1 pick for three consecutive years ! Great compatibility of course (iphones, mobiles and tablets) but also an exciting range of games and promotions. Excellent support teams and quick cashouts… What else to ask for ?