1 Mar
BC Casinos unite with Lottery Corp to Improve Public Opinion towards Gambling Expansion
Last year, British Columbia's casino owners did something unthinkable. The multitude of rival competitors united, teaming up to form the BC Gaming Industry Association (BCIGA), which held its first official meeting in November. After successfully partnering with the British Columbia Lottery Corp (BCLC), the group is now looking to promote BC casinos, and the expansion thereof, to the central government and the public.
The BCLC has raised concerns that the province's gambling community is growing older. Millennials – younger gamblers up to 35 years of age – simply aren't drawn to the traditional forms of casino gambling currently offered by BC casinos and charitable gaming organizations.
But in the same token, many BC communities have shown resistance to any form of casino or gambling expansion. Back in 2001, BC Liberals promised not to expand gambling, and 15 years later, it seems local communities are sticking by that decision.
The BCGIA and BCLC are hoping to sway what they believe to be antiquated opinions of government officials and anti-gambling expansionists. They are preparing to launch a campaign to promote BC casinos in hopes of convincing the public that growth is the key to sustained revenue for the government, as well as local community organizations that benefit from gaming revenue.
In 2013, Gateway lobbied for a casino expansion in South Surrey. Facing strong opposition from the public, the plan was ultimately impeded by a 5-4 vote in the city council.
The BCGIA is hoping for more affable results in the future, especially considering that Linda Hepner, one of the 4 council members who voted in favor of the expansion plan three years ago, has since been promoted to Mayor.
Improving Provincial/Public Opinion Key
Ernest Yee, Executive Director for the BC casinos group, provided an emailed statement to the press confirming their intentions. "BCGIA seeks to enhance relationships, education and advocacy on behalf of private-sector gaming operators in B.C. by connecting the gaming industry with community stakeholders, government, media and the public."
The BCGIA's board is made up of multiple heads and activists within the province's gambling industry. Shiera Stuart, the in-house lobbyist for the Gateway Casinos & Entertainment, serves as Chair of the BCGIA. Chuck Keeling, Vice President of Great Canadian Gaming, holds the position of Vice Chairman.
Other members of the board include Jennifer Fields, General Manager and Vice President of Edgewater Casino, three representatives from Chances gaming facilities and the heads of several other smaller gaming establishments throughout British Columbia.
All told, the BCGIA website reports that it is made up of 13 gaming companies who collectively operate "38 properties across the province that include casinos, community gaming centres, bingo, and horse racing, as well as non-gaming amenities such as theatres, hotels, conference centres, and food and beverage facilities."
In the 2014-15 fiscal year, the group says those properties "generated over $1.7 billion in gaming revenue for BC Lottery Corporation."
BC casino representatives estimate that more than $1.1 billion of that – approximately two-thirds – was handed directly to the provincial government by the BCLC, making it "one of the highest returns to government in North America."
Provincial law requires all gambling establishments to filter 10% of net proceeds back to their local government, which provided municipalities with $96 million in the 2014-15 fiscal year. Another $138.4 million was spread across 5,000 charity and community organizations.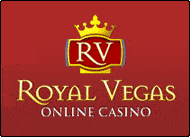 Royal Vegas Canada has been our editor's #1 pick for three consecutive years ! Great compatibility of course (iphones, mobiles and tablets) but also an exciting range of games and promotions. Excellent support teams and quick cashouts… What else to ask for ?
(Remember to gamble responsibly)