10 Mar
Is DFS the Missing Piece to California's Online Poker Puzzle?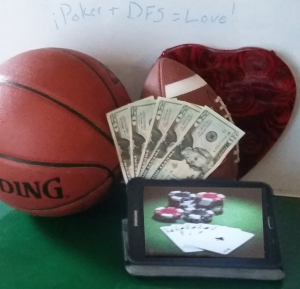 The question as to whether daily fantasy sports (DFS) is a game of skill or gambling – i.e. legal or illegal – has been posed many times across the US in recent months, but never in such an illuminating way as it was in California, where legislators are still struggling to find compromise in their efforts to legalize online poker.
For nearly a decade, California has worked diligently to produce legislation that will legalize and regulate internet poker games. With three key stakeholders all in disagreement as to how the market should be regulated, every single measure has sunk. Then suddenly, a brilliant light was shone upon what very well may be the final, missing puzzle piece – DFS.
Every year since 2007, the state has introduced one bill after another in hopes of regulating online poker. Then in February 2015, Assemblyman Adam Gray – the same man who has proposed numerous online poker bills, including the most recent AB 2863 – brought forth a measure seeking regulation of daily fantasy sports.
Gray's bill bounced around for many months, but when DFS became a huge topic of debate among several states' Attorney General Offices late last year, it finally gained traction. Within weeks, the Assembly had passed the DFS bill (AB 1437) by a vote of 68-1, dropping it into the laps of the State Senate.
The brakes were slammed to the floor at that point when three prominent letters were sent out, each claiming that DFS is a form of illegal gambling, and that operators like DraftKings and FanDuel should be told to cease acceptance of Californians immediately.
Assemblyman Gray received a letter from San Manuel Chairman Lynn Valbuena and another from Morongo Tribal Chairman Robert Martin, while California Attorney General Kamala Harris received a letter from Assemblyman Marc Levine – the only member of the California Assembly to vote against passage of the DFS bill.
According to a new report from 10News, the Morongo and San Manuel Bands of Mission Indians aren't looking to stop DFS regulation, but rather is it as "leverage" by having the regulation of DFS and online poker linked into a single bill.
The media outlet said that, according to "several poker insiders", the tribes believe that "by passing both poker and DFS legislation, each party will finally feel they're getting something out of a deal." Hence, the groups of tribes who have been at odds in the battle for online poker all this time may finally acquiesce to a single piece of legislation.
Unfortunately, even if this occurs, it still leaves the question of how California's horse racing industry will react.
Tracks have vehemently opposed any legislation that would prohibit them from applying for a license to offer online poker, despite the fact that tracks have never been permitted to propagate live poker games. They argue because they are the only operators currently allowed to provide any form of online betting, they should have inherent access to online poker as well.
Gray's AB 2863 does not give tracks that right, instead offering them a small slice of the online poker pie wherein they would share in a percentage of the market's revenue. And odds are, if Assemblyman Gray were to introduce a new bill that combines online poker and DFS regulation, it would likely present the same shared revenue deal.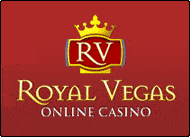 Royal Vegas Canada has been our editor's #1 pick for three consecutive years ! Great compatibility of course (iphones, mobiles and tablets) but also an exciting range of games and promotions. Excellent support teams and quick cashouts… What else to ask for ?
(Remember to gamble responsibly)