15 Mar
Ontario Woman's $64M Lotto 6/49 deemed Highest in Canadian Lottery History
In October 2015, Zhe Wang of Mississauga, Ontario became one of the world's luckiest people, and she didn't even know it. She won Ontario's Lotto 6/49 drawing, worth a life-altering, multi-million jackpot of $64 million, and has been officially named the winner of the largest Canadian lottery prize ever awarded.
Five months ago, the fortuitous winner purchased a single lotto 6/49 ticket from the Petro Canada station located on Artesian Drive in her home town of Mississauga. By the time all ticket purchases for the October 17, 2015 drawing were calculated, the lottery had grown to a record breaking amount of $64 million.
Amazingly, despite news of the largest, single Canadian lottery prize spreading quickly across Ontario – thanks to heavy media pumping by the Ontario Lottery and Gaming Corp (OLG) – it wasn't until this week that Zhe Wang came forward with the winning ticket.
Although Ms. Wang made herself available for this delightful picture, depicting one extremely happy smile, she declined to give an official statement for the press, as per the rules of the OLG, which give all winners the option.
Prior to Zhe's incredible record-breaking win, the largest Canadian lottery prize in history was set at $63,413,885 in a drawing dating back to 2013.  That prize was split between 4 winners who all purchased tickets with the same lucky numbers.
Mississauga Ontario the Place to Be?
Situated in the southern region of the province on the sandy shores of Lake Ontario, there may be no better place for Canadian lottery players to reside at the moment than the bustling city of Mississauga. Just last month, another lucky lottery winner from the area picked up a $60 million cheque.
John Henry of Mississauga and Joan Patterson of Desboro each visited the OLG's headquarters in Toronto on February 24, 2016, to pose for photographs while picking up a collective total of $120 million in lottery payouts.
Mr. Henry was the winner of the $60 million Christmas Day Lotto Max. Ms. Patterson won the $60 million Lotto Max drawing held on Feb 5, 2016. At that time, the historic $64m Canadian lottery jackpot was still unclaimed, inciting the OLG to revive the search for the single winning ticket's owner.
Unclaimed Lottery Tickets in Ontario
According to the OLG website, there are still 27 winning lottery tickets that remain unclaimed. All tickets expire after 12 months, and two of those unclaimed prizes were drawn in March 2015.
$10k in Chatham: A multiple ticket purchaser from Chatham has just 6 days left to claim a $10,000 prize on a Guaranteed Prize Draw ticket with the winning numbers 5 9 3 7 5 6 3 8 -01, dated March 21, 2015.
$10k in Burlington: An ENCORE lottery purchaser from Burlington who played multiple boards has 10 days remaining to claim another $10,000 prize on the March 25, 2015 drawing of numbers 8 5 7 0 2 5 7.
Be sure to check the OLG's Unclaimed Tickets website to see if you might be holding a winning ticket. There are currently near $10 million worth of unclaimed prizes waiting for a winner to come forth.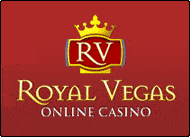 Royal Vegas Canada has been our editor's #1 pick for three consecutive years ! Great compatibility of course (iphones, mobiles and tablets) but also an exciting range of games and promotions. Excellent support teams and quick cashouts… What else to ask for ?
(Remember to gamble responsibly)