18 Mar
Several Glitches, but no real Hitches in PokerStars NJ Soft Launch
At 4:00pm ET on March 16, the official soft launch of PokerStars NJ commenced. As is often the case is such situations, many beta testers took to the forums of 2+2 (PokerStars NJ – Official Thread) to convey their experiences – both good and bad – and communicate one-on-one with site representative, 'PokerStars Dylan'.
Now two days into the soft launch phase, everything seems to be going smoothly; all things considered. There were several complaints and reports of glitchy behavior in the software, and of course some registration/login errors, but this is a beta test, after all. Such hiccups are to be expected, and smoothed out, before the full-scale launch, scheduled for March 21.
Here's a break-down of how the PokerStars NJ beta testing phase has gone so far.
Initial Soft Launch of PokerStars in New Jersey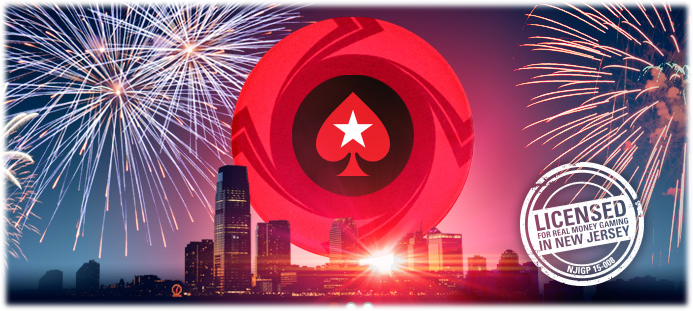 PokerStars NJ was supposed to initialize at exactly 4:00pm ET on Wednesday. The anticipation was building quickly as the final 5 minutes ticked off the clock.
The moment the soft launch began, complaints began pouring in that the online poker client's download link was not working. In fact, the entire pokerstarsnj.com website was not working properly.
Five minutes later, a download link was provided on 2+2, and though the link appeared to go to a broken page, it auto-downloaded the PokerStarsNJ client at the same time.
Next came numerous complaints of slow downloads and failure to establish a connection. With everyone loading up the client and registering accounts simultaneously, the server was understandably clogged.
One after another, potential players expressed their frustrations, but the complaints died down when one poster put it all into perspective:
"Anyone complaining about not being able to get on now is being ridiculous. This is a soft launch boys it's not designed to be perfect."
It took approximately 15-20 minutes for the majority of users to register, download, login and access the PokerStars NJ lobby.
Payment Options and Welcome Bonuses
Being a soft launch, no one seemed too surprised when not all of the deposit methods were active yet. However, multiple comments were made regarding the PokerStars NJ $600 welcome bonus.
How was a person to claim the full %100 up to $600 deposit bonus when the max deposit was capped at $500 per purchase?
The online poker site's official rep, 'PokerStars Dylan', who had been posting updates every few minutes, explained that the bonus can be claimed across multiple deposits.
"If you haven't claimed the whole $600 bonus with your first deposit, you may claim the remainder of your bonus with your second and/or third deposits," he wrote, putting an end to that debate.
Additionally, some players were not given a place to input a bonus code. Dylan assured them, on multiple occasions, that PokerStars "will of course honour the offer and apply the bonus to you on your retroactive play if needed."
Technical Glitches and Errors
Some of the more common glitches that occurred were an inability to download the online poker client to Mac OS, and an invalid alert when attempting to download the PokerStars NJ iOS app.
There were also reports of a strange "sound issue", wherein some player heard some type of static, and others lost sound altogether. Dylan said this error could not be fixed until the next software update, a few weeks from now, and to mute the sound if necessary.
A few members of 2+2 experienced identity verification errors. Dylan confirmed that verification issues were not a bug/glitch, and must be taken up with customer support as that process sometimes requires additional information from the user to verify. The error seemed to relate to players who had moved or changed their address recently, or those who didn't input their full legal name (i.e. inputting 'Chris' instead of 'Christopher').
Most other issues had to do with getting the PokerStarsNJ.com website live and working properly. Those problems appeared to be fixed about 3 hours into the soft launch.
PokerStars Dylan explained:
"Regarding the technical issues, we are of working on smoothing them out ASAP.
While a lot of time went into preparing for today, this is indeed a testing period to make sure everything is functioning correctly for the official launch March 21, and we expect to encounter some issues that we'll do our best to fix promptly.
I am monitoring feedback in this thread and will pass on issues reported. Patience is appreciated, we'll get there .
Dylan
He later provided a great deal of information for players on how to deal with and/or report login errors and other issues.
Overall Progress
Clearly – just like all the other online poker sites that went through a bumpy soft launch in late 2013 – PokerStars NJ is experiencing some labor pains during its birth. But as we all know, that's exactly what beta tests are for.
The operator has been working quickly to fix all reported problems, and at the rate they're progressing, I see no reason why the online poker site wouldn't meet its full-scale launch date of March 21, 2016.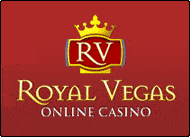 Royal Vegas Canada has been our editor's #1 pick for three consecutive years ! Great compatibility of course (iphones, mobiles and tablets) but also an exciting range of games and promotions. Excellent support teams and quick cashouts… What else to ask for ?
(Remember to gamble responsibly)