22 Mar
2016 Online Poker Bill Introduced to New York House and Senate
Once again, lawmakers in New York will be looking at the possibility of legalizing and regulating internet poker. Assemblyman J. Gary Pretlow has introduced yet another online poker bill, A-9049. A companion bill, S-5302, was introduced in the Senate.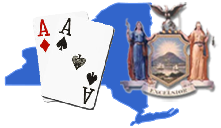 Both measures hit the table in January 2016, giving New York legislators a chance to consider the benefits of regulation and taxation of internet card gaming for the fourth straight year. This year's efforts look a whole lot like those proposed in previous sessions, with a few minor tweaks.
We'll take a close look at the online poker bills, how they would regulate the industry in New York, and what changes have come about compared to previous legislative efforts.
The Specifics of the Online Poker Bill
The online poker bills define a complete regulatory framework for internet poker in New York.
They would legalize the activity by declaring poker to be a game of skill; not a game of chance, which is defined as gambling and explicitly illegal in the state.
Furthermore, only basic variations of poker would be authorized under the new law, putting the job of authorizing and omitting specific game types in the hands of the NY Gaming Commission. The NYGC will also be in charge of establishing and monitoring consumer protection safeguards, including geolocation, identity and age verification, player fund protection, etc.
The state would be authorized to approve up to 10 licenses to online poker operators, with each qualifying operator required to pay a $10 million license fee, good for 10 years. Gross gaming revenue would be taxed at 15%, mirroring the current taxation in New Jersey.
Although operators would only be permitted to accept players physically located in New York, licensees would have the option of entering into interstate compacts with other states to share player bases, much like the current compact between Delaware and Nevada.
What's New in the 2016 Online Poker Bill
A-9049 is almost an exact mirror of the online poker bill Pretlow introduced in 2014. However, there are a few slight changes that are worth noting.
For instance, Pretlow did not integrate a so-called 'bad actors' clause into the 2016 version. That means that international online poker operators who continued to accept players after enactment of the UIGEA (January 1, 2007), would be allowed to apply for a license in New York.
That would leave the door wide open for Amaya-owned PokerStars, which already received a transactional waiver to operate in New Jersey, where PokerStarsNJ experienced its official full-scale launch on Monday, March 21.
It's also worth noting a miniscule variation between the text of A-9049 and S-5302. Assemblyman Pretlow's bill states that the $10 million licensing fee "shall be applied as an offset against the taxes paid over the first thirty-six months of operation." That excerpt is missing from the Senate's S-5302 version.
Does Online Poker Have a Future this Year in NY?
It's hard to judge whether these online poker bills have any chance of success in 2016. New York has stalled on similar legislation in previous years, leading many to believe the same fate is imminent in 2016. However, there are a couple of factors that shine a new ray of hope on the matter.
For starters, Pennsylvania is considered the most likely state to pass legislation to regulate online poker and casino gaming this year. If that occurs, it would give a strong boost to New York's chances of passing the online poker bill in order to stay competitive with its neighbors.
The fact that PokerStars just launched in New Jersey is also a good sign. A high success rate for the world's largest online poker brand in the Garden State could spur New York to bring PokerStars on board there, and potentially enter into a player sharing compact with NJ to enhance revenue.
Finally, the authorization of Daily Fantasy Sports (DFS) is a popular topic in New York right now. With DFS also seeking the 'game of skill' label, pairing regulation for the two internet betting activities may drive a hard bargain for state legislators.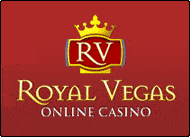 Royal Vegas Canada has been our editor's #1 pick for three consecutive years ! Great compatibility of course (iphones, mobiles and tablets) but also an exciting range of games and promotions. Excellent support teams and quick cashouts… What else to ask for ?
(Remember to gamble responsibly)