25 Mar
PA's Mohegan Sun Casino drowns Water Park plans for Eco-Friendly Energy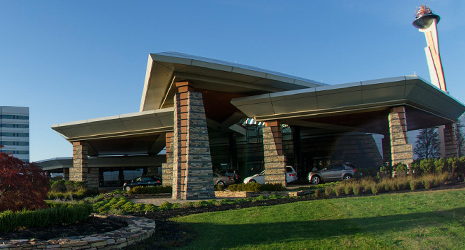 When Mohegan Sun paid Penn National Gaming $280 million for the Pocono Downs Racetrack along Highway 315 in Plains Township, PA in 2005, it looked nothing like it does today. Over the next ten years, the rebranded Mohegan Sun at Pocono Downs evolved from a worn down horse track into a renowned gambling centre, complete with 2,300 slot machines, a 7-story 4-star hotel, over a dozen restaurants and a few retail outlets.
Mike Bean is the President and CEO of the Pennsylvania casino – preparing to celebrate its 10 year anniversary this November as the state's first slots casino – and he has lots of plans for the future of the evolving gambling complex. He sat down with the Opinion Board of the Times Leader to explain what's next on the menu, and what items have been scrapped.
First things first, Bean said the casino's plans for a water park have been put on hold, indefinitely. Mohegan Sun first announced its intention to build a water park at the PA casino back in 2014, but confirmed it is "not going forward at this point" because of a partnership deal that fell through. However, they are still looking for a new partner to reignite that project down the road.
The water park was just part of a long-term expansion dream for the casino; one that came with a complete indoor sports complex. It would have included dual sports domes, seven artificial-turf fields, a ski and snowboard mountain, a full shopping outlet mall and, if patronage improved enough, a second hotel.
But with $1.5 billion already invested in the property – including $659 million in expansion and renovations, plus $880 in state taxes – Bean's future plans have been prioritized and downscaled.
PA Casino Shifts Focus to Eco-Friendly Power
Instead, the PA casino will focus its efforts on making an environmental impact on the community; a co-generation plant that will supply electricity and heat, not only saving the casino money in utilities, but reducing the operation's carbon footprint by an estimated 14%, or 3,900 metric tons per year.
For players at the Northeast Pennsylvania casino, it will ensure electric stability in case of a power outage, meaning the slot machines won't have to reboot because of a 1-second lapse in power.
Plans for a New or Expanded Hotel?
Bean said that, thanks to a strengthening local economy, patronage to the casino, hotel and its 14 restaurants has been on the incline. An average of 10,000 people a day are visiting the Pennsylvania casino – more on weekends – and with gas prices being nearly half of what they were a few years ago at this time, it's allowing people to travel from farther distances to visit the casino.
The hotel has been operating at 95% capacity, according to Bean. That prompted questions as to whether Mohegan Sun Pocono will expand its hotel beyond the current 238 guest rooms and suites, or perhaps reconsider building that second hotel. He said they "are currently evaluating" that situation.
Regulating Online Gambling in PA
The Times Leader Opinion Board also touched on the subject of online gambling, asking the CEO if he thought Pennsylvania lawmakers should legalize and regulate the activity. Bean responded affirmatively, saying that he would favor internet casino gaming, so long as the correct parameters and safeguards were in place.
He favors an iGaming market in PA much like that of New Jersey, where only established casinos are eligible to operate online gambling websites.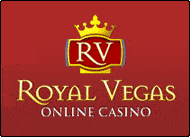 Royal Vegas Canada has been our editor's #1 pick for three consecutive years ! Great compatibility of course (iphones, mobiles and tablets) but also an exciting range of games and promotions. Excellent support teams and quick cashouts… What else to ask for ?
(Remember to gamble responsibly)