29 Mar
Who says Airport Slots don't Pay? $933k Jackpot hit at McCarran, Las Vegas
Fly into Las Angeles and you'll witness the famous LAX sign. O'Hare in Chicago is known for its tubular neon walkway. IAH in Houston is most proud of its moonwalking astronaut cow. But when you fly in or out of Las Vegas, the airport's most unique feature is its slot machines.
Yes, you can play the one-armed bandits just about anywhere in Vegas – even the airport. McCarran has been providing passengers with this unique form of entertainment for over a decade.
Unfortunately for slot lovers looking to waste some time before boarding their flight, airport slots are infamous for having some of the worst gambling odds in the world. Be that as it may, you'd have a hard time convincing one "lucky local" of that.
According to McCarran officials, a recent passenger preparing to leave their home state of Nevada last week struck the progressive jackpot on one of the airport's Wheel of Fortune slot machines for a whopping $933,080.47.
While the name of the near-$1 million airport slots winner remains anonymous, it was a quick-thinking employee of McCarran International that snapped a pic of the winning jackpot and brought the story to light. This post appeared on the company's @LASairport Twitter account on Friday.
A lucky local won $933,080 on Wheel of Fortune slots this week at @LASairport. Will you be our next winner? #Vegas pic.twitter.com/MzvXNyNSQd

— McCarran Airport (@LASairport) March 25, 2016
Las Vegas Airport Slots
What better way to know you've officially arrived in Las Vegas, Nevada than to be greeted at McCarran Intl (LAS) with row upon row of slot machines? There are more than 1,300 of them throughout the airport. You'll find them at the baggage claims while waiting for your luggage to arrive, decorating the departure lobbies and, of course, riddled throughout the multifarious snack and gift shops.
McCarran plays host to approximately 40 million travelers each year, and according to its own gaming records, raked in $25.6 million in revenue from airport slot machines in FY-14 (July 2014 to June 2015). That money was used to replace over 1,000 old machines in the airport's high-traffic areas.
What reports don't show, however, is just how tight those slots are. But if you ask anyone who's played both traditional and airport slots, they'll tell you the odds of winning are much, much worse for airline passengers.
That doesn't mean McCarran Intl is a bad place to spin the reels, though. After all, slots are merely another form of entertainment. We all spend money to have a good time, but there aren't many entertainment venues that offer a chance – albeit a slim one – to win something in return.
The Wheel of Fortune Slot has paid off handsomely at LAS over the years. In 2015, two lucky travelers hit jackpots worth more than 7-figure payouts; one in March worth $1,056,878, and another in November that paid out $1,681,553.
The largest jackpot known to have been hit at McCarran came in January of 2005. The Las Vegas Sun reported a Boston-area man had hit a massive $3.9 million progressive jackpot playing the Wheel of Fortune airport slot at LAS. A self-employed sanitary engineer at the time, the lucky winner said he'd sunk $20 into the machine while waiting for his flight.
One of the most common questions is how winners on airport slots get paid, and whether they could miss their flight in the process.
Generally, the answer is no. Attendants are standing by at all times to pay out winnings in cash, getting travelers on their way within a few moments. However, when a 6- or 7-figure jackpot is struck, the chances of missing a flight are understandably increased. Then again, with that much money in your pocket, who cares?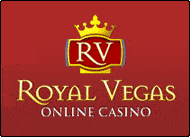 Royal Vegas Canada has been our editor's #1 pick for three consecutive years ! Great compatibility of course (iphones, mobiles and tablets) but also an exciting range of games and promotions. Excellent support teams and quick cashouts… What else to ask for ?
(Remember to gamble responsibly)