20 Apr
Who will win Bid for New Casino in BC, Canada, Saanich or Victoria?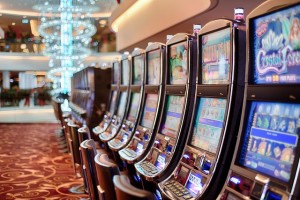 If I were a Canadian casino, where would I be? That's the question the British Columbia Lottery Corporation aims to answer as they evaluate the prosperous potential of two locations for a new casino; Saanich and Victoria.
Last October, the BCLC began contemplating the potential of a new gambling destination for the Greater Victoria area. A total of six communities were selected, including Esquimalt, the Esquimalt First Nation, Oak Bay, Saanich, the Songhees First Nation, and the province's capital, Victoria.
The BCLC estimates that the new casino in BC's Greater Victoria area will bring in between $30-$45 million, with the host community receiving 10% of the net income. That equates to $1.8-$2.5 million annually for the host; a great incentive for eligible communities.
The regulator started out by asking officials in each community whether they would be interested in becoming the host city for a new casino in Canada's westernmost territory. The responses came swiftly, with only Oak Bay declining the proposition.
Since then, the BCLC has been evaluating the submitted documents from each community. Based on a strain of criteria such as demographics, economics, geographics and community support, they've finally narrowed down their search to two possible locations; Saanich, which has no current provincially-licensed gambling properties, or Victoria, which is already home to the View Royal Casino and Playtime Victoria.
The next step will see BCLC heading back to these two communities to get more specific information from officials in terms of where they might build the new casino, how fast it could be completed and what types of services the facility could provided.
"We're looking to find out from them what are the preferred locations for a gaming facility, the types of amenities, their timeline," explained Angela Koulyras, a spokesperson for the BCLC. "At the end of the day, if they are still interested in continuing the process, that'll help us make our final decision."
Regulators and community councils will also have to discuss what type of gambling facility they would be interested in hosting. The BCLC is looking to develop one of two classes.
The first option would be a community gaming centre, much like the existing Playtime Victoria. It would be able to host an array of gaming and entertainment options, including bingo, slot machines, electronic blackjack tables and traditional lottery products, as well as a tele-theatre, restaurants, bars and a live stage for entertainment.
The other option would be a more traditional gambling facility, where a vast number of slots and live dealer table games are on the menu. Like most casinos in Canada, it could host numerous restaurants, bars, live entertainment and other amenities to attract locals and tourists.
While officials from Saanich and Victoria can weigh in on what type of facility they would prefer to host, the decision – gaming centre or casino – is ultimately up to the BCLC. Regulators haven't decided on minimum/maximum size requirements for the overall facility yet either, but they have already restricted the size of the new casino's gaming floor to be constructed between 15,000 and 30,000 square-feet.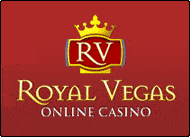 Royal Vegas Canada has been our editor's #1 pick for three consecutive years ! Great compatibility of course (iphones, mobiles and tablets) but also an exciting range of games and promotions. Excellent support teams and quick cashouts… What else to ask for ?
(Remember to gamble responsibly)