22 Apr
Oklahoma Tribe to launch First International Online Poker Site in US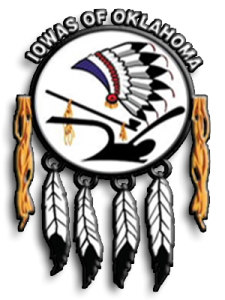 Several tribes across the nation have put forth efforts to launch an online poker site in recent years, but they've been countered by their respective states and/or the federal government at every turn. The same cannot be said of the Iowa Tribe of Oklahoma, which just received federal court approval to launch an international internet poker room.
Although the state originally opposed the plan, the tribe sought legal definitions from an arbitrator that ruled in favor of their right to operate an interactive poker room on their own sovereign lands, provided the site only accepted players from jurisdictions where the activity as authorized by law. Somewhat surprisingly, the state of Oklahoma acquiesced to the ruling.
However, after witnessing relative disputes in states like California, where the federal government intervened and shot down similar plans, the Iowa Tribe of Oklahoma went a step further by asking federal courts to give the ruling their stamp of approval.
After reviewing all elements of the judgment, the US District Court for the Western District of Oklahoma delivered its decision on Friday, fully agreeing with the ruling of the arbiter. Not only was the tribe given the go ahead to initiate an international online poker operation, the decision opens the doors wide for other tribes in Oklahoma, as well as tribes in some other states, to follow suit.
"The arbitrator's decision applies to all tribes in the state of Oklahoma," said Tribal Chairman Bobby Walkup. "Every tribe has the same opportunity as the Iowa Tribe to engage in internet gaming consistent with the arbitrator's decision."
Timeline for International Poker Site

The tribe has already partnered with Universal Entertainment Group (UEG), which is providing the software for the internet gaming website, PokerTribe.com. According to their developers, it could be ready to launch as early as May 2016.
Back in January, UEG manager Isaias Almira said, "If the judge agrees to the thing, it could be launched within a matter of weeks. I and our entire team have been working on this for many years."
Not so fast, though… While the website, software and back-end operations may be ready that soon, there's really no possible way the operation can be live for real-money poker play that quickly.
Before a full scale launch can take place, regulators from all jurisdictions PokerTribe.com intends to market to must approve the tribe for a license, and that can easily take months, if not longer.
According to the PokerTribe website, the international poker room is slated to launch its 'Free Play Site' on May 17, 2016, followed by a 'Real Money Play Site' launch on August 1, 2016.
New Player in Regulated US Markets?
Based on the arbiter's judgment (and subsequent federal court certification) that the Iowa Tribe of Oklahoma can offer real money online poker to regulated markets, there's no reason they shouldn't be able to acquire licenses from US states where the activity is authorized.
Delaware, Nevada and New Jersey have all established internet gaming markets. Earlier this year, the tribe confirmed that it intends to seek licensure in regulated states. They also hope to provide services on various cruise ships, and even airline flights.
The website states 'In-Flight Real Money Play' will be available January 9, 2017.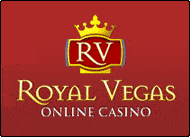 Royal Vegas Canada has been our editor's #1 pick for three consecutive years ! Great compatibility of course (iphones, mobiles and tablets) but also an exciting range of games and promotions. Excellent support teams and quick cashouts… What else to ask for ?
(Remember to gamble responsibly)