28 Apr
Why Smartphone Gambling will always be Superior to Tablet Casinos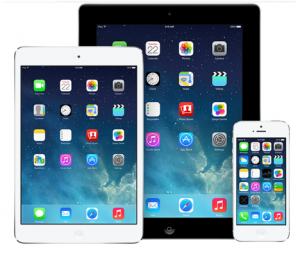 Mobile gambling sites are all the rage these days. People from all over the world are logging into their favorite online casinos via smartphones and tablets. But research shows a clear preference for smartphone gaming over tablet casinos, and there's several factors that are surely driving that trend.
According to the expert gaming analysts at Newzoo, the mobile gaming market is finally going to overtake traditional PC/MMO and TV/Console gaming in 2016. Their research combines smartphones and tablets, projecting mobile gaming to claim 37% market share, ahead of PC/MMO (27%) and TV/Console (29%).
However, smartphones are predicted to harvest 27% of that market share, whereas tablets will only account for an estimated 10%. Newzoo forecast global gaming market growth into 2019, with smartphones increasing to 34% market share, while tablets will only grow to 11% over the next three years.
Major Differences in Smartphone/Tablet Popularity
Both smartphone and tablet casinos offer the same variety of games, with the majority of them being powered by today's sophisticated HTML5 programming language. Unlike the technology of a few years ago, that means users don't have to download individual gaming apps, instead having access to a full selection of HTML5-compatible slots, table games and more.
So why is it that smartphones are so much more popular than tablets when it comes to gaming?
Tablet Wins in Screen Size
Today's tablets come in a wide variety of sizes, ranging anywhere from 7″ to 12.9″. When gambling online, accidentally clicking the wrong button could be costly. As such, you would think the larger screen size – compared to the typical 4″ to 5.5″ screens on smartphones – would be greatly preferred.
However, screen size may be the only edge tablet casinos have over the smartphone variety.
Smartphones Always On Hand
As the proud owner of a high-tech smartphone, whether it be the new Samsung Galaxy S7, or the fashionable iPhone SE, very few of us are willing to leave our phones behind. Unless we're in the shower or sleeping (and chances are the phone is still nearby during both, doubling as a radio or alarm clock), that smartphone is always within hands reach.
Tablets are a bit more bulky, and unless they're tucked away in a lady's handbag or gent's oversized coat pocket, most of us don't carry them with us everywhere we go.
Smartphones Always Connected
The majority of us don't shell out the extra cash to install dedicated internet access on our tablets. They generally require the user to be at home or in a public WiFi hotspot. Smartphones, on the other hand, are always connected via your carrier. This means using up precious data, but when we're bored, that's what it's there for.
Realistically, tablets are more convenient for sitting back on the couch and spinning the reels of your favorite slot machine while watching TV – or perhaps while someone else watches a TV program you're not all that fond of.
While tablet casinos will always have their place in this world, it's pretty easy to understand why the mobile gambling market's growth heavily favors the popularity of gaming on a smartphone.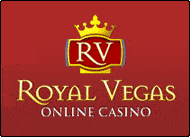 Royal Vegas Canada has been our editor's #1 pick for three consecutive years ! Great compatibility of course (iphones, mobiles and tablets) but also an exciting range of games and promotions. Excellent support teams and quick cashouts… What else to ask for ?
(Remember to gamble responsibly)