3 May
Gaming Committee talks PA Casino Competition, renounces Promo Tax
Since legalizing slot machines in 2004, and turning them into full fledged gambling destinations with table games in 2010, PA casinos have soared to the top of the US gaming industry with only Nevada grossing more annual revenue. But with neighboring states opening new casino resorts near Pennsylvania's borders, officials are wracking their brains to come up with ways to remain competitive.
The House Gaming Oversight Committee has scheduled a series of hearings throughout May to discuss that very topic. The first took place yesterday as committee members and casino operators from across the state gathered within the capacious meeting space of Hollywood Casino in Dauphin County, the home office of HGOC Chairman John Payne.
Operators warned regulators of their fears that the rapid pace of gambling expansion in nearby states will have a tremendous impact on PA casinos. Furthermore, if the state enacts laws that counter their ability to promote services and compete in the ever-growing market, the effects could be devastating.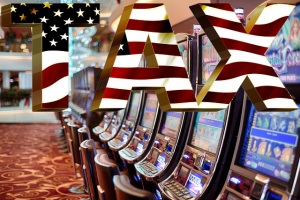 Two of the most prominent topics of the day were Governor Tom Wolf's proposed taxation of promotional credits, and the potential of a blanket smoking ban at PA casinos.
John Finamore, Senior VP of Penn National Gaming, which owns the Hollywood Casino at Penn National Racecourse, as well as two off-track betting facilities in the state, said such laws would be a bane for Pennsylvania, but a beautifully wrapped gift for neighboring states.
"Yeah, the reality is that the only folks who would be happy with this would be the neighboring jurisdictions," assured Finamore. "They would be applauding the fact that Pennsylvania would consider taxing promotional credits."
HGOC Sympathetic to PA Casinos
Chairman Payne sympathized with the pleas of the casino operators, agreeing that PA casinos must find a way to remain competitive as nearby markets threaten to overflow their boundaries.
"It's no secret that when Ohio opened, it had a big impact on our casinos in Pittsburgh and Erie," noted Payne, putting emphasis on the diminishing revenue figures in "Erie in particular." He added that, "Nemacolin is feeling the stress and the pressure," of expansion as well.
"If, in fact, two casinos opened in northern New Jersey," appraised Payne, "I would think it would have a severe impact on our casinos in the Poconos and the eastern part of the state."
Budget Proposed Tax on Promotional Credits
Looking for ways to supplement Pennsylvania's cut-rate budget, Gov. Wolf proposed a 2016-17 Budget Plan that includes a 'Tax on Promotional Play'. The governor estimates that an 8% tax on promotional credits awarded to customers to encourage patronage will bring in an additional $50.9 million to the state's coffers.
In reality, the heads of PA casinos say it will only hamper their ability to provide customers with appealing incentives, which will simply drive patrons to spend their wagering dollars at nearby out-of-state casinos where things like free slots play are still heavily promoted. The end result would be a drastic reduction in overall gaming revenue, eliminating any of the state's potential profitability from a tax on promotional play.
The next public hearing will take place on Wednesday, May 11, 2016 @ Valley Forge Casino & Resort in King of Prussia, PA, where the topics include "Increase in assessments to casinos, surrounding state competition, fantasy sports and sports betting." The same subject matter will be discussed on Thursday, May 12, 2016 @ Parx Casino in Bensalem.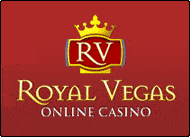 Royal Vegas Canada has been our editor's #1 pick for three consecutive years ! Great compatibility of course (iphones, mobiles and tablets) but also an exciting range of games and promotions. Excellent support teams and quick cashouts… What else to ask for ?
(Remember to gamble responsibly)