5 May
Lawsuits claim Abilify causes "Uncontrollable Urges", mostly Compulsive Gambling
Mental illnesses are a serious problem in today's society. The number of patients clinically diagnosed with myriad forms of mental illness has increased at an alarming rate over the years, and pharmaceuticals are hard to come up with anti-psychotic medications to soothe their suffering. But when the same drugs that are supposed to help these patients are causing additional harm, it's time to take a closer look at what doctor's are prescribing.
The anti-psychotic medication known as Abilify, or by its full medical name, "Aripiprazole", received initial approval from the FDA in 2002. Since then, it's become a commonly prescribed medication for patients suffering from schizophrenia, bipolar disorder, autism, Tourette's syndrome and (in combination with antidepressants) major depressive disorder.
Now, following a series of state and federal lawsuits against the drug company, the FDA has decided to add a warning label on Aripiprazole, advising patients of a side effect can cause "uncontrollable urges" such as compulsive gambling, eating, shopping and hypersexual behavior.
Just this year, 12 cases involving Abilify have been filed in the New Jersey State Court system, and another 20 in federal courts. The plaintiffs in each case all have two things in common. They were all prescribed Abilify, and they all suffered from "uncontrollable urges".
Gary Wilson is an attorney with Robert Kaplans, a firm representing a number of plaintiffs in a case against Bristol-Meyers Squibb and Otsuka Pharmaceuticals. One of Mr. Wilson's clients, Sean Brazil, had been taking abilify for 10 years and claims to have lost over $50,000 due to a compulsive gambling habit that developed after he was prescribed the drug.
"What we know about the cases to date," said Wilson, is just the "tip of the iceberg. This is a very widely prescribed drug. There are lot of people out there whose lives are out of control and they do not understand why."
Brazil's case centers around the fact that the European Medicines Agency added a warning label to the medication regarding its compulsive behavior side effect in 2012, followed by Canada in 2015. Yet the FDA never bothered to do address the growing issue until the lawsuits started pouring in.
FDA Knew About Compulsive Gambling Problem
FDA reports indicate that, since the drug was first approved, 184 grievances (167 in the US) have been received. 164 of those complaints relate to concerns over compulsive gambling experienced by patients after having been prescribed Aripiprazole.
"Other compulsive behaviors including compulsive eating, spending or shopping, and sexual behaviors were also reported," said the FDA.
Those figures are taken from case reports filed with the FDA Adverse Events Reporting System (FAERS) over the last 13 years, "so there may be additional cases about which we are unaware."
The administration revealed that, in 2015 alone, approximately 1.6 million patients were prescribed Aripiprazole in the form of Abilify, Abilify Maintena (injection form), Aristada, and other generic versions that were recently approved in 2015.
"In the majority of cases, patients with no prior history of the compulsive behaviors experienced uncontrollable urges only after starting aripiprazole treatment," the FDA's report reads. "Within days to weeks of reducing the dose or discontinuing aripiprazole, these uncontrollable urges stopped."
Anyone experiencing compulsive gambling, eating, shopping, hypersexual behavior or other uncontrollable urges while taking Aripiprazole is urged to contact the FDA by calling 855-543-3784 (press 4), or by sending an email to druginfo@fda.hhs.gov.
"We strongly advise health care professionals, patients, and caregivers to report side effects involving aripiprazole (Abilify, Abilify Maintena, Aristada) and other drugs to the FDA MedWatch program," said the FDA.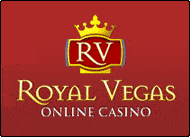 Royal Vegas Canada has been our editor's #1 pick for three consecutive years ! Great compatibility of course (iphones, mobiles and tablets) but also an exciting range of games and promotions. Excellent support teams and quick cashouts… What else to ask for ?
(Remember to gamble responsibly)