9 May
Online Gambling, Social Gaming gives Caesars a big Q1 Revenue Boost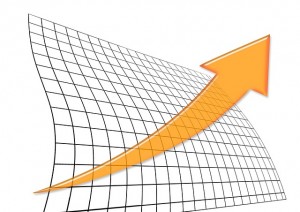 After 75 years in the business, Caesars Entertainment has become one of the most universally recognized brands in the in global gambling industry. From its humble beginnings in Reno, Nevada, the company's grown immensely, with properties and offices in major cities all over the world. Following a poor performance over the last few years, Caesars was happy to report that, thanks to its ventures into online gambling and social gaming markets, things are starting to look skyward once more.
In the first quarter of 2016, Caesars Entertainment reported strong growth compared to the same period in 2015. From January 1 to March 31, 2016, the company reported year-on-year (YoY) revenue growth of 13.6%, jumping from $566.6 million in Q1-2015 to $643.6 million in the same period this year.
Caesars Acquisition Company awarded the glory to Caesars Interactive Entertainment (CIE), a subsidiary of the main company that deals in online gambling and social gaming applications like WSOP.com and Slotomania.
In Q1-2016, CIE saw a 29% boost in revenue, contributing $227.8 million to Caesars' margins. The company's land-based casinos, resort properties and other developments experienced a 6.6% increase YoY to $415.8 million.
Furthermore, Caesars welcomed a 31.5% boost in adjusted earnings before interest, tax, depreciation and amortization (EBITDA), soaring from $148 million in Q1-2015 to $194.6 million in Q1-2016.
"The increase in revenue for Caesars Interactive was primarily driven by strong organic growth in the social and mobile games operating unit due to the continued focus on conversion and monetisation," said Caesars in a statement.
Not all of the figures returned were positive, though. The company's net income suffered a dramatic decrease of 74.4%, falling from $144.1 million to just $36.9 million. Income from operations took a heavy hit, dropping 43.4% to $115.9 million YoY.
"The decrease in income from operations was primarily driven by the change in the fair value of contingently issuable non-voting membership units recognised in the prior year with no change in the fair value of contingently issuable non-voting membership units recognised subsequent to December 31, 2015, offset by the income impact of increased revenues," explained Caesars.
The statement went on to confirm that, "excluding the impact of the change in fair value of contingently issuable non-voting membership units," revenue generated by operations actually increased by $28.7 million. That growth was attributed primarily to "year-over-year growth in CIE and Horseshoe Baltimore, as well as the availability of rooms and increased room rates as a result of renovations at The LINQ Hotel & Casino."
About CIE
Caesars Interactive Entertainment, Inc. was established in 2009 in Montreal, Quebec, Canada. CIE also has branch offices in Las Vegas, Nevada, and Tel Aviv, Israel, with development studios located in California and the European states of Belarus and the Ukraine.
CIE is responsible for several online gambling endeavors in the United States, including its parent's flagship poker brand, World Series of Poker, via WSOP.com, available in Nevada and New Jersey and other regulated jurisdictions like the UK, France and Italy. It's also the engine behind numerous successful social gaming applications for Android, iOS and Facebook, including Slotomania, which is listed among the world's top-10 grossing apps for social casino content.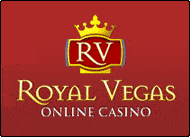 Royal Vegas Canada has been our editor's #1 pick for three consecutive years ! Great compatibility of course (iphones, mobiles and tablets) but also an exciting range of games and promotions. Excellent support teams and quick cashouts… What else to ask for ?
(Remember to gamble responsibly)