12 May
Lights Out for Gamblers on the Las Vegas Strip: Power Outage hits Mandalay Bay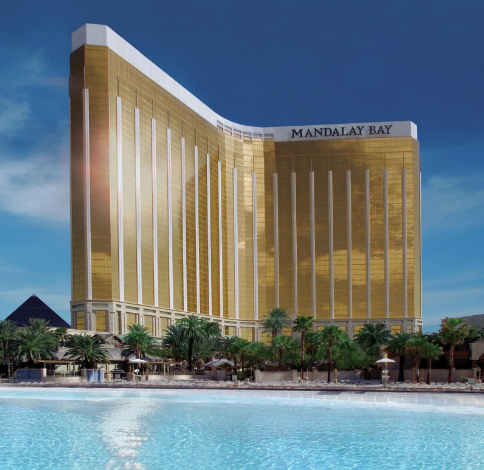 Imagine for a moment an elaborate casino resort on the Las Vegas Strip; any one will do. All those lights, all those slot machines, everything running 24/7 – now imagine what their monthly electric bill must look like. Shocking, right? If there's one thing those extravagant structures can't survive without, it's electricity. Mandalay Bay found that out yesterday.
At approximately 11:50am on Wednesday, reports of a power outage were called in to NV Energy, the electric supplier of over 2 million customers in a 44,000 square mile radius of Nevada that includes the infamous Las Vegas Strip. Current information states the only casino that was truly affected by the blackout was Mandalay Bay, and only segments of the property felt the impact.
Located on the south end of The Strip at 3950 S. Las Vegas Blvd, the power outage knocked out the electricity in Mandalay's casino and lobby. The 64-story hotel tower, and its 3,200+ guestrooms, were not affected, nor was the Mandalay Bay Event Center flanking the east side of the casino and hotel on Frank Sinatra Dr.
Yvette Monet, a spokeswoman for Mandalay Bay's parent company, MGM Resorts International, confirmed that electricity was restored to the property at approximately 12:30 pm, leaving casino patrons in the dark for about 40 minutes. Monet said that no one was injured during the power outage, and that evacuation was not deemed necessary.
Casino guards were stationed throughout the gaming floor to help guests and secure the area during the blackout, she said.
Monet also confirmed that operations continued smoothly at MGM's neighboring properties, including the Delano Las Vegas to the north west, and the Four Seasons Hotel to the south.
However, NBC's News 3 Las Vegas reported that the Luxor, just to the north across Mandalay Bay Rd, "had a power surge for a moment but was not further affected."
News3LV spoke with guests of the Las Vegas Strip casino shortly after the incident, including Matt Schmitz of Chicago, who was enjoying a run at the slot machines when the lights went out. Mr. Schmitz was one of the first (of many) guests to post a social media image of Mandalay Bay's darkened gaming floor.
He uploaded the image to Twitter (@matthewjschmitz), along with the following text:
"Power is out on the entire Las Vegas Strip. DAMN YOU, DANNY OCEAN!!! @MandalayBay #Vegas"
In talking with News3LV, Mr. Schmitz described the atmosphere in the casino when the lights first went out. "It went completely dark and completely silent. You had your oohs and ahhs when it initially happened," he said.
"I had actually just placed a large bet for the machine and as soon as that happened the screen completely blanked out." Matt never got to see the result of that $20 spin, but staff at Mandalay Bay were quick to confirm that no refunds would be given on in-play wagers. "I lost that bet," he said.
Schmitz's reference to the Hollywood film, Oceans 11, on his Twitter account, does raise some interesting questions, though. Was this just your average, run of the mill power outage, or was something more sinister taking place in the background? It's rather interesting that only the casino and lobby went dark.
Unfortunately, we'll have to wait a little longer for that question to be answered as NV Energy is still conducting its investigation into the cause of yesterday's blackout on the Las Vegas Strip.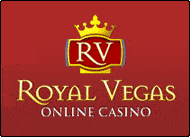 Royal Vegas Canada has been our editor's #1 pick for three consecutive years ! Great compatibility of course (iphones, mobiles and tablets) but also an exciting range of games and promotions. Excellent support teams and quick cashouts… What else to ask for ?
(Remember to gamble responsibly)