18 May
Gateway Breaks Ground on New Canada Casino in Penticton, BC
The Canadian gambling market is about to expand once more. Gateway Casinos & Entertainment, a purveyor of leisure facilities across the nation, broke ground last weekend on its latest development project in the city of Penticton, British Columbia.
Branded as Cascades Casino, the new gambling and entertainment venue is being built as an addition to the South Okanagan Events Centre. The ground breaking ceremony was held Friday, where Gateway Casinos CEO Tony Santo was on hand to celebrate the occasion and answer questions.
The newest Canada casino will feature all of the usual gambling amusements, including slot machines and table games like blackjack, craps and roulette. But overall, the entertainment venue will have a lot more to offer than wagering opportunities for locals and tourists.
Cascades Casino will be infused with a number of dining options, from assorted food court selections to more upscale cuisine. The facility will also cater to various live entertainment venues, as well as a rooftop patio with bar; perfect for accommodating guests during warm weather occasions.
Santo expressed his belief that the South Okanagan Events Centre was the best possible location for the new casino, and will help to open 400 construction jobs for the people in and around Penticton. Once the facility opens its doors, 150 permanent jobs will become available.
Fabrication of the facility is projected to last through the year, with an expected launch date of Spring 2017. Gateway Casinos is investing a total of CAD $25 million into the project, and local officials are wholly on board with the plan.
Mayor Andrew Jakubeit was asked his thoughts on the major additions to the South Okanagan Events Centre, and he couldn't be more pleased with the latest Canada casino coming to Penticton. Jakubeit said that the community has long benefited from the services of the Gateway Casinos group, and that the expanded facilities would ensure the future growth of the city, as well as help create new jobs and boost the economy by attracting more tourist dollars.
"We have downtown revitalization, we have the hospital starting construction soon, Gateway Casino building, the Lakeside is expanding, residential construction," said Mayor Jakubeit. "We have a lot of things happening right now and there is certainly a buzz."
Dan Ashton, Member of the Legislative Assembly (MLA) for British Columbia, expressed similar sentiments towards the construction of Cascades Casino, calling it yet another manifestation of the rapid growth taking place around Penticton.
"That means new development, new taxpayers, new residences — fill those schools up, that is what we are after," Ashton said on Friday.
BC Best Place for New Canada Casino
Ashton extolled the developmental progress going on all around British Columbia, comparing it to relatively stagnant growth in neighboring provinces.
"B.C. is working," he said. "We are the number one province in the country. The number one for jobs. Our unemployment rate is shrinking. B.C. is working and there is more to come.
"Canada needs an economic engine and I am being very frank," he explained. "Ontario isn't giving it anymore. Alberta isn't giving it anymore. B.C. is giving it."
Ashton went on to laud the magnetism of South Okanagan in particular. "Look at the developments taking place … you want good growth, quality growth and I am pretty sure Penticton is going in the right direction," he said.
"People don't want to wait years to get a house building permit so they are going elsewhere and guess where they are coming? The South Okanagan," said Ashton.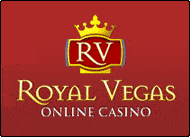 Royal Vegas Canada has been our editor's #1 pick for three consecutive years ! Great compatibility of course (iphones, mobiles and tablets) but also an exciting range of games and promotions. Excellent support teams and quick cashouts… What else to ask for ?
(Remember to gamble responsibly)