23 May
Toronto Casino Gambling: Stay Home, Go Local or Road Trip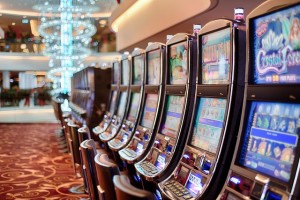 Responsible adults who want to play casino games for money will always find a way to do so, no matter where they call home. Even if gambling is illegal in one region, there's always the option of traveling elsewhere, if not using the internet to satiate that urge. In Toronto, Canada, there are three easy ways to play casino games.
Since Ontario legalized casino gambling in 1980, several upscale casino establishments have made their home in and around Toronto. Just a few years ago, the government chose to legalize online gambling through a single, provincially-run iGaming website. And of course, those with a laptop or mobile device and an internet connection can still log on to many offshore websites that accept wagers.
Either way, Canadians will finds all manners of casino games available to them. Slot machines, video poker, card and table games, poker; no matter your preference, wagers are easy enough to access in Toronto.
Live Casinos In & Around Toronto
There's only one land-based casino actually situated within the city limits of Toronto, Canada. I'm referring to OLG Slots at Woodbine Racetrack. The gaming is more limited here, with only slots and electronic table and poker games. If you want live dealers, you'll have to do a little traveling.
The First Nation's Casino Rama is one of the largest and most popular gaming destinations for Torontonians. It's a near two-hour drive north of Toronto's Central Business District to Rama, ON, but being attached to a luxury resort hotel, it's got all the gaming, dining and entertainment your little heart could desire. Casino Rama features more than 2,500 slots and loads of card/table games with live dealers.
Niagara Casino is a bit closer, located in Niagara, New York. A typical drive is about an hour and a half, and of course you'll have to cross the border into the US, but there's plenty of table action, a live poker room and about 1,300 slot machines.
Legal Online Casinos in Toronto
The Ontario Lottery and Gaming Corporation (OLG) runs it's own online gambling website, PlayOLG. All adults who reside here are welcome to sign up, deposit and play the multitude of casino games on the menu, as well as purchase lottery tickets from the website.
PlayOLG.ca is the only online casino licensed, regulated and operated by Ontario. In other words, it's the only 100% legal, consumer protected iGaming option for the people of Toronto.
Offshore Online Casinos
For the moment, online gambling at offshore websites is perfectly legal in Toronto. Politicians can call it illegal all they want, but the government imposes no penalties against players who choose to do so, nor any penalties for offshore operators who provide such services.
Lawmakers have been arguing that clarification of online gambling laws is abundantly necessary, but so far, no such legislation has been passed.
A major topic of debate this year has been whether to force ISPs to block Canadians from accessing offshore internet gambling domains. However, there's tension in the discussion over whether it's legal for Canadian provinces to do so. Thus there's been no movement on the issue.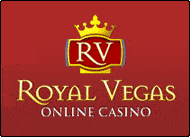 Royal Vegas Canada has been our editor's #1 pick for three consecutive years ! Great compatibility of course (iphones, mobiles and tablets) but also an exciting range of games and promotions. Excellent support teams and quick cashouts… What else to ask for ?
(Remember to gamble responsibly)