26 May
Executives call Daily Fantasy Sports the "Future of Casinos" in Atlantic City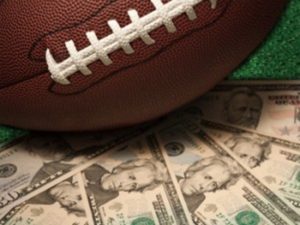 Walk into any casino around the world, and you can expect to find the same basic variety of gambling amusements. A sea of slots, walls of video poker machines, a banquet of card gaming tables and more often than not, an entryway leading to a live poker room. If you're in Atlantic City, you won't find a sportsbook, but if gaming executives are correct, that could soon change with the addition of Daily Fantasy Sports (DFS).
Traditional sports betting is illegal in New Jersey, where punters are generally confined to pari-mutuel bets on the ponies at racing grounds or off-track betting (OTB) facilities. At the moment, casinos are wary of integrating DFS gambling into their current lineup, but lawmakers in New Jersey – like many other US states – are busy debating the legality of daily fantasy sports.
If New Jersey chooses to name DFS betting as a skillful activity – therefore not defined as gambling, which requires predominance of chance – or at least find a way to legalize it as a form of gambling, some believe the activity will become "the future of casinos and racebooks" in Atlantic City.
On Thursday, a throng of vested industry executives gathered at Harrah's Atlantic City for the East Coast Gaming Congress (ECGC), where the topic of discussion quickly veered towards new ways to attract millennials who find slot machines to be worthlessly mind-numbing. Fantasy sports, on the other hand, provides entertainment, communal interaction and the element of skill that draws today's 21-34 age group.
Dennis Drazin, Show Adviser for Oceanport, NJ's Monmouth Park Racetrack, was among those in attendance, and he believes Atlantic City will thrive on daily fantasy sports, if and when the time comes.
"The younger generation is excited about playing these games," Drazin said. "I think the future of casinos and racetracks are these kinds of games."
Spectrum Gaming Capital's Senior VP, Adam Steinberg, was in full agreement."They like fantasy; it's more communal," he acquiesced. "They can watch with their friends and point out that they are winning."
For many years, daily fantasy sports and season-long fantasy sports were unquestionably legal, having been carved out of the Professional and Amateur Sports Protection Act (PASPA) that criminalizes traditional sports betting in all but four US states (including Nevada, of course). That changed when the activity came under fire recently by some state attorneys who say there's too much chance involved to not be considered pure gambling.
Now, New Jersey is challenging PASPA in hopes of bringing sportsbooks to Atlantic City casinos and, at the same time, debating whether daily fantasy sports should be a legal non-gambling activity, or perhaps a legalized form of gambling.
Rich Roberts, COO of DFS operator DraftDay said, "When you look at daily fantasy, it's no different than a skill-based game." He added, "There are 40 states that still allow skill-based games."
DFS sites allow players to sign up and pay entry fees to compete against other participants, each drafting a team of athletes (based on a salary cap) who receive points based on their performance in a single day, weekend or week's worth of sporting events. The bettors whose drafted players receive the most collective points share in the prize pool.
Live DFS betting isn't the only thing Atlantic City casinos and racetracks are hoping to integrate. The online gambling market in New Jersey generated $17 million in April, and panelists at ECGC are certain that adding daily fantasy sports to the lineup of authorized internet betting options would have a remarkable impact on that stream's revenue growth as well.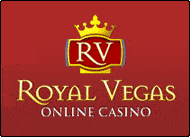 Royal Vegas Canada has been our editor's #1 pick for three consecutive years ! Great compatibility of course (iphones, mobiles and tablets) but also an exciting range of games and promotions. Excellent support teams and quick cashouts… What else to ask for ?
(Remember to gamble responsibly)