3 Jun
Las Vegas Legendary Casino, Caesars Palace turning 50 this year
"Hail Caesar!"
Caesars Palace, that is. The iconic Las Vegas landmark is honoring it's 50th anniversary this year, and the legendary casino hotel will celebrate in style with a summer-long extravaganza that includes phenomenal fireworks displays, free historic tours and a special VIP gala event.
Construction of the now legendary, Central-Strip property began in the spring of 1965. This photo (right), courtesy of Las Vegas News Bureau, depicts developers Jerry Wald, Nate Jacobson and Jay Sarno (circa April 9, 1965) as the project was just getting underway.
On August 5, 1966, history was made when Caesars Palace held its official Gala Opening, featuring live entertainment acts from Andy Williams, who became a regular in Las Vegas with his most memorable chorale, Moon River, and the legendary comedic team of Al, Harry and Jimmy Ritz, aka the Ritz Bros.
Over the years, a swarm of talent flooded the live stage at Caesars Palace. Symbolic figures like Frank Sinatra, Sammy Davis Jr., Elton John, George Gurns, Judy Garland, David Copperfield, Tony Bennett, Phyllis Diller, Harry Belafonte, Cher, Mariah Carey… the list goes on and on.
Caesars Palace has been featured in myriad films over the last 50 years, as well. Hollywood blockbusters like Rocky III, Oh God! You Devil, Rain Man, Ocean's Eleven, Iron Man, The Hangover and The Hangover III – just to name a few – all featured a set at Caesars Palace. Some of the most well known sitcoms traveled to Las Vegas to shoot footage here as well, including The Partridge Family, The Sopranos, Friends – even animated series like The Simpsons.
So many memories flow through the mind when you think of this amazing Las Vegas property over the last half century, and being one of the most luxurious resorts on The Strip, featuring everything from celebrity chef restaurants, to exorbitant villas, to exquisite nightlife and entertainment, they are nowhere near done make memories yet.
Caesars Palace 50th Anniversary Celebration
If you plan to be in Las Vegas over the summer, be sure to stop in and take the historic Caesars Palace tour. It opens June 17, and there's no need for an appointment. The self-guide tour will be open 24/7 and is free to the public.
Visitors can traverse the halls of Caesars Palace, viewing historic photos from the last 50 years that depict the contrast between now and then. Multiple displays will be on exhibit from famous entertainment acts and movie sets, to the hotel and casino's 'Five Lucky Spots'. Caesars isn't telling what or where those lucky spots are – you'll have to take the tour for yourself to find out. They've even restored a Roman Chariot from the hotel's archive vaults… selfie, anyone?
During the tour's summer-long run, guests will be able to purchase souvenirs, memorabilia and other novelties. Get a magnet for your fridge, a tag for your luggage or a t-shirt to show off back home, all depicting the iconic Las Vegas casino hotel's 50th Anniversary.
If you happen to be in town for the first weekend of July, you can experience an elaborate fireworks display and live music, all for free, on the evening of Sunday, July 3, as a pre-4th of July celebration. And finally, on the weekend of August 5th and 6th, a special gala event is being held at Caesars Palace, featuring cake and champagne for invited guests.
As Caesars Entertainment CEO Mark Frissora pointed out, Caesars Palace is one of the very few Strip locations that has not been "torn down and swept away" over the last 50 years. It's never once attempted to rebrand itself. Caesars Palace has only gotten bigger and better, featuring more exclusive entertainment and amenities over time.
"With our portfolio of entertainment superstars and celebrity chefs, the recent room enhancements and new restaurant offerings, Caesars Palace is well poised for the next fifty years," said Frissora. "We are excited to show our gratitude and share our 50th anniversary celebration with our guests, partners, employees and community."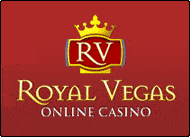 Royal Vegas Canada has been our editor's #1 pick for three consecutive years ! Great compatibility of course (iphones, mobiles and tablets) but also an exciting range of games and promotions. Excellent support teams and quick cashouts… What else to ask for ?
(Remember to gamble responsibly)