7 Jun
Las Vegas Black Knights? NHL expected to approve Hockey Team in Sin City
Las Vegas – the City of Sin. It's one of the most well known, fast-paced, tourism-driven cities in all the United States. But unlike just about every other major US tourist city, there's one thing that's been missing for decades on end. Las Vegas has no professional sports team to cheer for.
According to a multitude of reports, that could change very soon. The gambling mecca of the world has spent years campaigning for a sports team, and it looks like they're finally going to get one in the form of a Las Vegas hockey team, assuming the heads of the NHL approve the deal a few weeks from now.
The NHL Board of Governors is scheduled to gather in Sin City on June 22, where they'll discuss the proposal of Bill Foley, a business tycoon with a longstanding dream to bring the 'Black Knights' to Las Vegas.

If the proposed team does receive the approval of the Board, the name Las Vegas Black Knights is nowhere near set in stone. It just happens to be the preferred name of the probable team's owner, Mr. Foley. It does have a nice ring to it, but as is often the case in professional sports team expansions, the people of Las Vegas will likely get the final say.
Odds of a Las Vegas Hockey Team
Back in January, prior to the face off in Game 1 of the Stanley Cup Final in Pittsburgh, NHL Commissioner Gary Bettman addressed the topic of expansion teams, where the two main candidates are Las Vegas and Quebec City. He didn't say much in terms of probabilities, but said the committee would have to decide whether to expand one team, two teams, wait until next year, or dismiss the idea of expansion indefinitely.
According to NHL Deputy Commissioner Bill Daly, the 9-panel executive committee will gather this week to discuss the issue, and experts are heavily favoring they will recommend an expansion hockey team for Las Vegas in the 2017-18 season, with a team designated for Quebec City in 2018-19. That recommendation is then projected to receive the stamp of approval from the NHL Board of Governors two weeks from now.
Why should Las Vegas be allowed to start up its NHL debut sooner than Quebec City – sooner than the last pair of expansion teams in Minnesota and Columbus, who each waited two years? Because Bill Foley has been preparing for this moment for a long time, and is way ahead of the game in terms of establishing the groundwork.
Heck, he already has a lease agreement with a stadium to house the Las Vegas Black Knights – the brand new T-Mobile Arena, located right on The Strip, that opened just two months ago. Not only that, Foley has already secured deposits for 14,000 season ticket holders, confirming the Las Vegas hockey team would have a solid fan base from day one.
Furthermore, Foley has already negotiated the construction of a practice facility in nearby Summerlin, and confirmed its construction would be complete by 2017. He's even passed the NHL's vetting process with flying colors and is already in talks with networks to secure a regional television contract.
On Monday, NHL Commissioner Bettman said, "We're judging the application we have before us on the merits of that application."
Based on the evidence described above, combined with the obvious city-wide desire to host a professional sports team – even if it is a hockey team in the desert – those merits should be unquestionable.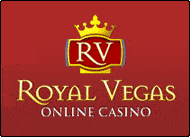 Royal Vegas Canada has been our editor's #1 pick for three consecutive years ! Great compatibility of course (iphones, mobiles and tablets) but also an exciting range of games and promotions. Excellent support teams and quick cashouts… What else to ask for ?
(Remember to gamble responsibly)