14 Jun
Saanich Council identifies 3 possible locations for New Casino in BC
In October of 2015, the British Columbia Lottery Corporation (BCLC) issued a request for expressions of interest from various communities to build a new casino in BC. Saanich replied swiftly and positively to the request, and has since been deliberating the matter of suitable locations for a gaming facility. In a staff-prepared report delivered to the Council on Monday, three potential sites have been identified.
Saanich City Council members, which haven't held a session since May 16, are taking a closer look at Tillicum and Uptown, two of the "major centres" named in the report. The third location, Royal Oak, is also being considered, but has been called more of a "corridor" than a centre by Councilman Fred Haynes.
The contentious matter of building a new casino in BC's southern-most region of South Island has become all the more controversial as some members of the community seem to think the report indicates finalization of the gaming facility's impending erection. As Haynes explained, nothing is set in stone at this point.
"It's important that people realize Saanich has not selected a site yet, and we don't even know if we're going to get one," said Haynes. "There seems to be confusion that Uptown mall and the Tillicum mall have already been selected, and that is not the case."
Haynes added that the "northern edge of the Tillicum centre" has been suggested, along with "somewhere in the surrounding Uptown neighbourhood."
As for Royal Oak, Haynes said, "it's becoming more of a corridor than a centre, with the success of the Red Barn [on Vanalman Avenue] and new [Victoria Caledonian Brewery and Distillery] along Glanford Avenue coming in."
For the moment, an actual property has only been named for one of the three centres. The former Playtime Bingo hall at 3400 Tillicum Avenue was identified as a potential redevelopment project for the new casino, as it closely mimics the requirements for the gaming establishment set forth by the BCLC.
Requirements for New Casino in BC
Regulators have stated that the facility must be between 15,000 and 30,000 square feet with a minimum 400-lot parking area available. Saanich and Victoria – the other municipality chosen as a potential host for the new casino in BC – have until June 23, 2016 to submit their proposals.
Once the deal is finalized, the BCLC says the new gaming site will host anywhere from 300 to 400 slot machines and only 8 to 10 gaming tables. It is expected to generate between $30 and $45 million in annual revenue, translating to $1.8 to $2.5 million in income for the host municipality.
10 Days to Debate and Submit Proposal
With less than two weeks to submit it's proposal to the BCLC, Coun. Haynes assured the public, "There will be much debate and community engagement before we do anything. Yes, there are economic pros," he explained, but they will also have to consider "the negative impacts of gambling for each area."
Back in April, when the BCLC identified Saanich and Victoria as it's qualifying choices for a new casino in BC, regulators pointed out that the existing casino in View Royal is only generating $45 million in annual revenue, despite estimates that it would produced as much as $112 million for South Island. Thus the BCLC will strongly consider the economic value of each location presented by the Councils of Saanich and Victoria.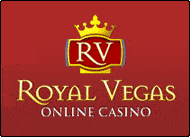 Royal Vegas Canada has been our editor's #1 pick for three consecutive years ! Great compatibility of course (iphones, mobiles and tablets) but also an exciting range of games and promotions. Excellent support teams and quick cashouts… What else to ask for ?
(Remember to gamble responsibly)