24 Jun
Plainridge Park denies Deceptive Tactics as Free Online Casino pays better than Real Slot Machines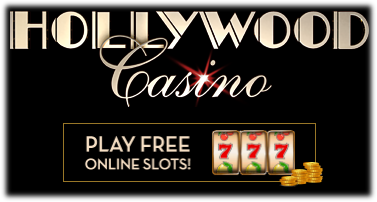 A throng of complaints have arisen against Plainridge Park, Massachusetts' only land-based casino that opened its doors to the state's first slots parlor in June of 2015. The argument revolves around claims that Plainridge's free online casino games are deceptive, as they pay out at a seemingly higher rate than the real money slots at the Plainville location.
Officials from Plainridge told the state's gambling regulators in a briefing on Thursday that there's no deception involved, and that the operator has no control over the payout percentages of it's online casino games. They do have power over the payouts of real money slots at the land-based casino, which must comply with state regulations.
Carl Sottosanti, who represents Penn National Gaming, owner of the slots parlor at Plainridge Park, retaliated against the casino's critics, "whose agenda is to imply we are somehow doing something inappropriate."
He said that "facts are stubborn things", and that they would "dispel" any misconceptions that Plainridge Park has engaged in any form of deception.

Free Online Casino Games Pay More?
It's been alleged that free online casino games, including those found at Plainridge's HollywoodCasino.com, present players with much greater odds of winning than the real money slots found at land-based casinos. Critics are accusing the slots parlor of intentionally setting the pays higher in its online games to give players an unrealistic notion that they can win just as easily at Plainridge.
According to Sottosanti, the operator has no control over the online product's payout percentages. The free online casino software, developed by Scientific Games, was purchased by Penn National "as an off-the-shelf product".
Rob Gustafson, Deputy General Council for Scientific Games, defended Sottosanti's claims. But at the same time, he said the payout ratio for the free online casino games and Plainridge's real money slots "operate within the same payback range".
He said both the online and off-line slots pay between 88% and 96%.
Big Difference Between 88% and 96%
While Gustafson didn't elaborate any further, based on the high rate of criticism from players and problem gambling organizations, it's pretty safe to say the real money slots operate closer to 88%, while the free online casino games operate closer to 96%.
The higher the payout percentage, the better the odds for the player. At 100% payout, players could expect to break even. Anything lower reduces their chances of winning at all, but the lower the rate, the faster the player can expect to lose.
At 96% a player can expect to win $96 for every $100 they lose, or to put it another way, they would lose for $4 for every $100 they wager. Thus they would be able to play through a moderate bankroll for a long time before going broke. At 88%, that same bankroll would dwindle considerably faster.
Exacerbation of Problem Gambling a Problem
Last month, the National Council on Problem Gambling's Executive Director, Keith Whyte, spoke with Massachusetts gaming regulators, saying "it's pretty clear there are some risks" involved with the free online casino games.
"When you simulate gambling online, whether for money or not, you can develop a gambling problem or exacerbate a problem," explained Whyte. His primary concern is that users will be deceived by the higher payout rate, therefore will spend more at Plainridge's real money slots expecting similar results.
In response, Stephen P. Crosby, Chairman of the Massachusetts Gaming Commission, has invited Penn National to elucidate the commission on the topic. Crosby admitted that regulators probably have no jurisdiction over free online casino games, but that it's important they become more familiar with the rapidly-growing market.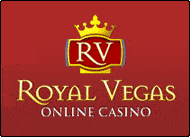 Royal Vegas Canada has been our editor's #1 pick for three consecutive years ! Great compatibility of course (iphones, mobiles and tablets) but also an exciting range of games and promotions. Excellent support teams and quick cashouts… What else to ask for ?
(Remember to gamble responsibly)